East Runton, England 

BREAK TYPE:

beach

WAVE DIRECTION:

various

IDEAL WIND:

southerly

IDEAL SWELL:

northerly

IDEAL TIDE:

mid - high

HAZARDS:

rocks / rips

AVERAGE WATER TEMPS:

6° - 12°

DIFFICULTY:

beginner

RATING:

2/5


Nice if your a fat long border, go shred.
 Nick,
I didn't surf this one but thought I'd mention it. Went to the pier, left hand side, at Cromer instead and scored some decent waves mid to high tide. You have to watch out for tossers throwing stuff at you tho' from the pier.
 Steve, Doncaster
This beach kicks ass forget G-land or Pipe head east to Norfolk. (Note none of the above is true the opposite is in fact the case never come and surf here not because of locals but because this "break" is the worst in Britain.
 Ivonna Tinkle, Walsingdamn
Ripping! Great on a 7"6' at least. Anything less lacks the required stability. Try to get down here when the waves are a 'poppin' and the lips are a 'droppin'! Freaking ominous!
 Sam Hird, Bury
All very true, but at least you get wet!
 Goaty, Wisbech
When there has been a low coming down the coast from Scotland with an offshore wind its peach this may only happen twice an year but it's good.
 Michael, North Walsham
Shocking, just Shocking, next you will tell me that there are waves in a bath. Dont go there looking for waves, if you do, take something long and fat, a blow up Dingy should do the trick. People often confuse ft with inches, I surfed here with a local who told me it was the biggest and cleanest hes ever seen it. It was 3ft, slow and closing out. Only a surfing mouse with a motor surf board could catch a barrel ride here.
 R Devlin, London & Ireland
I remember surfing this place three weekends in a row about six years ago, every session was 4-6 foot light offshores. So it can be pretty good, just keep your eye on the weather and you might get lucky. Don't be fooled at low tide as it can literaly jump a good couple of foot on the push. On a sloid swell you can surf it at all tides but it will fatten out a bit at high. When its small, I would'nt even bother unless you ride a longboard. Rips can be quite bad here.
 Alex, Lowestoft
Not many places around here to surf, make the best of it. Can be fun at times.
 A Housden, King Lynn
Not as bad as they say! It has reasonably good lefts but it can be a bit slow. A good place to practice your cut back! Don't bother if it's onshore unless you're desperate because it gets hideous.
 Dave, K
40% of the year it has to be ridden with a longboard or a mini-mal. 20% of the year it can be ridden by a shortboard, and you do the get the infamous "Green Tube" which fires very rarely at Cromer. The remaining 40% - it's flat or choppy.
 Louis, Aylsham
If you get to Runton at about 1/2 to 3/4 tide there will nearly always be something to ride it may only be one foot but at least it's easy. You can wade out and catch the shore break if you're a novice (not at high tide because of the flint reef) no sewer pipe.
 Simon Thomas, Thetford
Best thing about East Runton is the friendly locals, they gave me some handy tips.
 Sarah, Norwich
In the old days when the shit pipe was still there I can honestly say that the wave at high tide was pure class with wedging A-frames. Nowadays forget about high tide. It can still be superb on a clean moderate to large swell at mid to three quarter tide on the push.
 Jonny C, Wisbech
It is pretty crap most of the time, go exploring further round the coast. There's a lot better out there.
 Rich, Norwich
I just been to East Runton. 1-2 hours before high tide seems like a good time to go. There were some little baby waves which were just right for me cos last time I went surfin was a year ago and I'm only a beginner. You need a long board/mini mal on these waves.. shortboarders will never catch anything. Anyone who wants to surf E. Runton pls email me and we can hook up.
 Rebecca, Fakenham
I know East Runton gets its bad reviews but I have just been today and it was amazing! I got some great rides and as i'm only a beginner I found it much easier than Newquay (the only other place I've surfed) though the rocks were a pain in the arse!!!! I'm not sure how to measure the size of waves but some were two foot above me head! FANTASTIC!!
 Rebecca, nr Fakenham
Hi, I'm just here for January 2003 and a bit of February. I just took a 4 weeks vacation in Chile. Ok the surf here compared to there is nothing. Feeling down in the dumps, I decided to check East Runton out. The waves were choppy and it was New Years Eve. Just ok enough to remember how to catch the wave and keep up paddling strength before I go to Sunnier places. So stop moaning or go to Hawaii. I'm fairly new to surfing but from my experience of Chile and Newquay, it's ok if your stuck here in Norfolk for however long.
 James, Southrepps
This is my home break, even though I have moved from the area I still try and get back there as often as I can as I believe if you study the weather, swells and have a bit of luck on your side you can get some awesome powerful waves at about 3/4 - high tide as the water starts to break over the second channel providing good rides rights and lefts on all kinds of boards, on smaller days when the winds not doing its job or theres a drop in swell size you can still enjoy a soulfull cruise on a larger board, the spot is not as inconsistant as people think, you just have to be patient and wait for the tide as a relatively flat day can suddenly perk up as the water meets that magic channel. I would say on average 4 out of 5 trips to Runton result in some sort of ride and about half of that will be good but be sensible and study the conditions if the report says flat, it will be, but anything over 1ft can be fun. I have just enjoyed one of the best sessions I have ever had here (about 3-4ft) and it certainly compared with anywhere in cornwall when it's going off!!! but this is rare!!! The locals here are the most friendly bunch i have had the pleasure to share waves with, anyone of any standard is welcome.
 Joe Ludkin, Norwich / London
I have been surfing East Runton for about 7 years and it's not very consistant and it always amazes me. It is true most of the time when the surf is up Runton is a blown out mess, and quite difficult to get out if your'e a beginner. But still it is my local break and surf is surf. The waves do change shape from year to year as the the rocks underneath move a lot. One year they almost dissapeared which made quite a pit and the waves were excellent. My advise, if the winds in the right direction go and have look!
 Andrew Chase, Sunny King's Lynn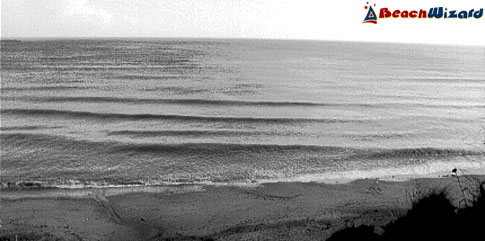 Paul, Norfolk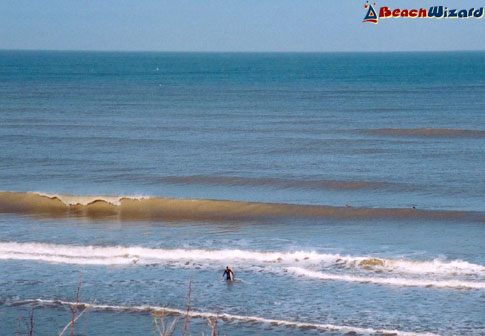 Andy Williams, England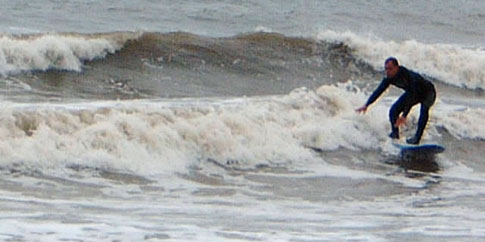 Ben, UK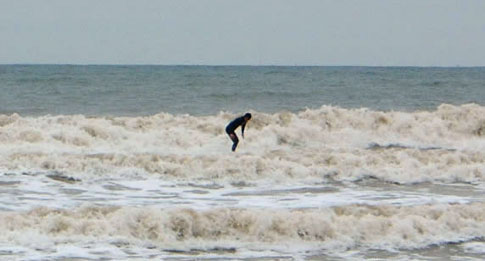 Ben, UK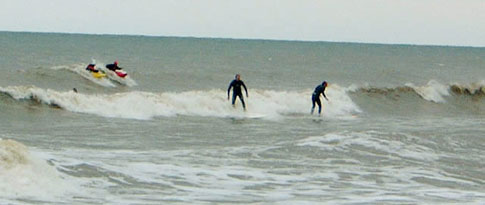 Ben, UK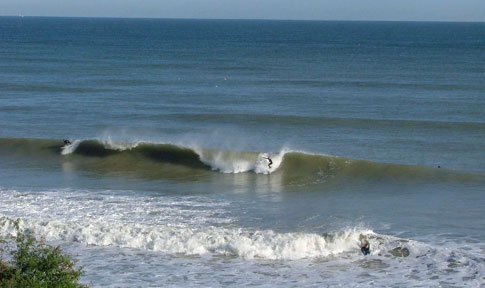 Mike, UK