Gwithian, England 

BREAK TYPE:

beach

WAVE DIRECTION:

various

IDEAL WIND:

south easterly

IDEAL SWELL:

westerly

IDEAL TIDE:

all

HAZARDS:

rips / crowds

AVERAGE WATER TEMPS:

8° - 16°

DIFFICULTY:

beginner

RATING:

4/5


St Ives Bay is a series of breaks from Godrevy at one end to the Island in St Ives at the other, almost every wind except N and all swells from small to the biggest, summer playground to winter shelter, fantastic.
 Will, Ex-Penzance
I've surfed the biggest, scariest, longest, barrelling wave of my life here. Bigger and better than Porthleven and without the arrogant locals. Although it gets very busy and the countless longboarders really get on my nerves. They will drop in on you when it's clearly your priority. Or they'll paddle from a mile out so you cant take the wave! Porthtowan is usually better.
 Ste C., Falmouth
This beach is okay in the winter but Godrevy sucks. Gwithian, to the west, is so much more powerful. Stay away from Godrevy because its way too weak and fat over there. Soul surfers all go to Gwithian when this beach is cookin'.
 Jamin' K, On the south coast
This is the best break in England. The only place I have found better breaks was on a reef on the Island of Nias(Sumatra). The crowds flock here during the summer so be careful the rips as they can be overwhelming but there are lifeguards on hand if needed!!
 scialomy B, heald green
This is a good break with a consistant swell 5ft+ is needed for any really good surf. You get some really clean breakers here. Watch the crouds though they don't move if you're moving either. The best thing to do is to ride into the stupid fuckers.
 Bill, Manchester
Gwithian is the best beach I have been to apart from Sennon cove. The waves are great and the breaks are great. During the summer flocks of people arrive at the beach so try to avoid them. But if you cant just hit into them then apoligise. It works.
 Craig Kistle, Redruth
This is a beast of a break when its on! Full of low tide hollow pits and 500m long waves at mid-tide, not forgetting the hideous shory at high tide! Be carefully of the emmits in speedos and polly boards!
 Benny Henny, Levvy
This is one of the best beaches in Cornwall in my humble opinion, not as crowded as St Ives and Sennen and yet the breaks are better, long beautiful white atlantic wedges driving ya to shore! The beach is sound too although the rips is bad my bro got dragged out and a dude on a longboard had to save him!
 Joe, Blackbrook
Gwithian can get very good, and a haven for a surf if it's clean. However the crowds put a major damper on things as there are always northern kooks in the way. All the 'cool dudes' with their attitude go here in the summer to surf 1ft but are knowhere to be seen in the lineup when the 8ft+ autumn swells come through.
 OP, Helston
It was the first and best spot that I surfed so far in England. The glassy clean waves, the beautiful scenery and the mystic green ocean water made this a day to remember. Other surfers in the water were very friendly and it was easy to reach by van. This spot has it all!!
 Robin Vermoesen, Zwijndrecht, Belgium
This beach is a good clean break on a south easterly when it is over 4ft but hordes of swimmers and surfers come here in the summer but because the beach is so big it doesn't matter that much!
 J Birch, Helsto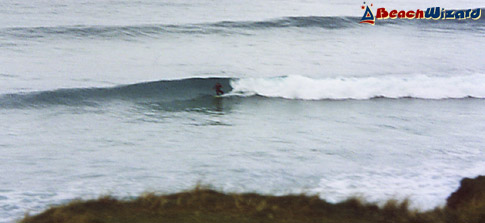 Gav, BeachWizard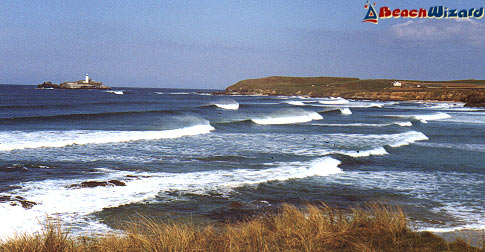 David George, surf98.com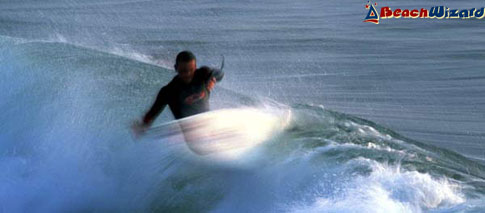 Lewis, ridingzone.com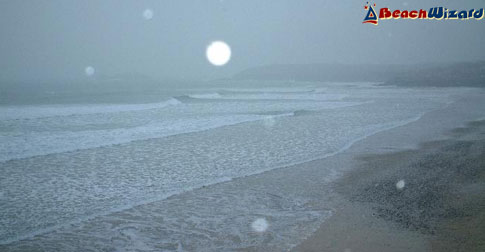 Colin Moore, Macclesfield