Castlefreke, Ireland 

BREAK TYPE:

beach

WAVE DIRECTION:

various

IDEAL WIND:

northerly

IDEAL SWELL:

southerly

IDEAL TIDE:

low

HAZARDS:

rocks

AVERAGE WATER TEMPS:

9° - 15°

DIFFICULTY:

intermediate

RATING:

3/5


I've had some of my best surfs in Castlefreke. We camp down there every week. It's a class break. Best at mid tide preferably on the way in there is Lake side and the Tea room break. There is rarely crowds and little people if any on the beach paradise.
 Luke, Cork
A great surfing spot. On a good day this is widely renowned as one of the best surfing sites in Munster. I am only a beginner and speaking from that point of view I would say approach this beach with respect, as it can be dangerous.
 Sham, Cork
I'd give Castlefreke 2/5 for the past 10 years. The only good thing about it is the rip and it doesn't get crowded when it's dark. The wave is a dumpy closeout, shapeless and the wind is usually onshore like Tramore. It was great in the 80's.
 David Nagle, Kinsale
This is one of the best beaches in the south of Ireland. It works best on low tide and the waves can be perfect when the wind is offshore.
 Teddy, Clonakilty
A good break, but crowds are becoming a problem. Sometimes it can be overrated, but in general it packs a good meat.
 Kins, South Eire
It was always better ten years ago (yeh right). I've had some good and some bad surfs there. Basically it is a dangerous beach with waves that vary, there's always somewhere else.
 Me, Balniscarthy
A slightly overrated beach break which can be really frustrating when it shore dumps 3 out of 5 times you go. It is still worth checking out.
 cynic, cork
The last review is spot on. The only thing to add is if it's onshore, anything other then a north, north easterly or easterly wind forget it, the place can't handle an onshore. Suffering from inexperienced crowds.
 sponger, enniskeane
19 times out of 20 its a big messy beach dump with some gnarly rips but just occasionally it can be as good as a top reef break. You need a southerly groundswell coming from a long way off with a light offshore.
 Kieran, Bandon
It used be a lot better as I haven't seen it work lately! There is a lot of bad attitude in the water (crap surfers who think they are Slater or Occy, yeah right, go back to G.A.A!) It gets JAMMED on Sundays so better to go someplace else!
 Sludger, Cork
It's better just to head up the coast if you are looking for waves. It is usually smaller than up west and the prevailing winds can be a real problem. It can get very good but your chances of getting good waves are higher elsewhere.
 Bulb, Cork
I'm not from Ireland but I surfed this spot last fall and it was sick. It was head to a few overhead and only a few guys on it. I'd imagine it can't hold much swell because it's a straight beach break but no worries, just get it while it's good!
 Zito Fisher, Ventura, California
If this beach break is very big onshore I would recommend trying the warren around the corner going the skib way.
 James, Tramore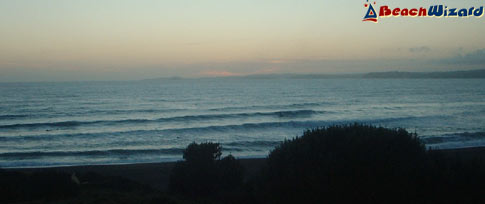 Seán, Cork City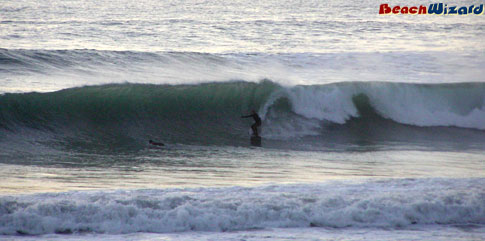 Gavan O'Halloran, Ireland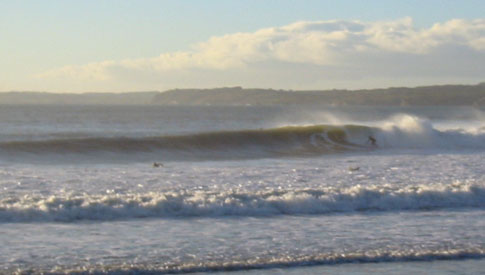 Vlad "the impaler", Mission Beach, CA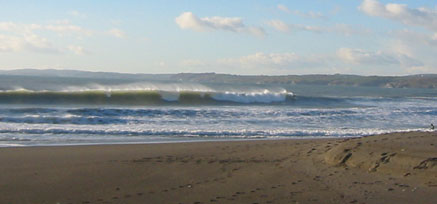 Vlad "the impaler", Mission Beach, CA