Bundoran, Ireland 

BREAK TYPE:

reef

WAVE DIRECTION:

various

IDEAL WIND:

south easterly

IDEAL SWELL:

westerly

IDEAL TIDE:

low - mid

HAZARDS:

none

AVERAGE WATER TEMPS:

8° - 14°

DIFFICULTY:

intermediate

RATING:

5/5


Possibly 3/5 for the beach but the peak is one of the best waves in Europe and obviously why high profile contests are held here and are in the pipeline for here like the world masters and world championships. But there are problems like sewage and crowds
 Mr X, rural Donegal
A wide strand. No crowds. Can produce good waves (Euro champs held here '97) but check first at Donegal Surf Co, Bundoran. Cliffs at one end.
 Jason Blean, Belfast
I was here last year October and had the best surf of my life. Me and a buddy paddled out alone every morning when it was light enough to surf and surfed alone for about 1.5 hours before anyone else paddled in. The locals were friendly and the atmosphere in the water was quite pleasant. There are not many locals here so if you are having a problem with locals then chances are they are not even local. Go to Long Beach SA or Jefferies SA to get the true meaning of aggressive locals. This is a brilliant spot just a little cold though. I will be making regular return visits.
 Grant Swift, Still Bay, South Africa
What is all this crap with locals? I have surfed all over the world and it's kinda accepted that if the break hosts a championship it's not exactly a secret spot. I surfed here recently, superb waves, small minded idiot locals, most of whom were crap! No foreigners! Are we to beat on every Irish surfer who has chosen to visit our breaks? I dont think so, never had a problem anywhere else, real shame.
 Mark, UK
The waves are great and the locals are even better ONCE you give them the respect they deserve. Remember kiddies; "Respect can only be taken, once it is given." Great place, great craic, great people. I miss you all, "Aussie" Chris.
 Chris, Buderim
Personally I found this a very nice break, and found the locals to be a very nice bunch of people, I agree with the majority of the other posting in that fitness is the most import thing to any surfer, if you can't paddle in then don't paddle out!
 Steve, Uk
The peak is a world class wave when it's working. Stay away do not come here as this is for the Irish only.
 Sha, Bundoran
Quality waves when light winds are blowing but is always consistent. The Peak is totally SICK at 4 - 6ft. There is a long left inside the reef that is VERY tubey and sucky and a short right hand wave.
 Paul Lismore, Carrick, Co. Donegal
This wave is like something out of a cartoon. Imagine a perfect 6 ft A-frame wave just pitch out and spit both ends! But be warned its NOT for beginners or outsiders who think they can have every wave because the locals will run your ass over!
 Jason Brooke, Duvlinia
I can't believe you rated this 4 when some shite break like fisral gets a 5. This wave is on a par with the best waves in africa. I don't know why you pusys are complaning about the locals. You guys are either kooks or have a bad attitude problem. Most locals are cool. I can't wait to come back.
 Ryan the Lion, Jeffries Bay, S.A
Brilliant waves on a good day but can be flat the next day. Be warned it often has strong currents.
 James Egan, Dublin
On the local thing, I´m from Kilkenny which is very busy with tourists all year round and I drink in the same bar all of the time so I consider myself a local. When I go into the local I don't expect to be served first and I don't ask people to get out of my regular seat just because I'm here all the time and consider that my regular seat when nobodyelse is there. Can you imagine how stupid I'd sound saying I'm local and who are you coming here clogging up my bar. Thats exactly what surfers do and it sounds very stupid. It's also selfish and doesn´t do any favours for anyone local. PUBLIC SPACES ARE FOR THE PUBLIC WHICH IS EVERYONE. If it's a safety thing and someone in the water is a danger to everyone else then let that person know what it is, don´t make it a local thing. There are a lot of people who do paddle out to the peak and just get in the way and never even try to catch a wave, please stop doing this its pointless and dangerous. The people of Bundoran are very friendly and respectful people, don't let the ignorance of someone else make you brand a whole area bad I´ve never had problems at the peak and you wont either if you leave your ego on dry land and take your rules of the road book in the water.
 Anthony, Fuerteventura
Here's the deal. Surfed here a few weeks ago on some solid days and yes it's a good wave. For all the "locals" my recommendation to all you hard chargers is to travel, check your attitudes at the door and learn how to surf before you're calling a "foreigner" who can surf off waves.
 Rick, Ventura, California
OK I was here and got my ass hellishly kicked. I nosed dived a damn big wave and got beat up but i can see this is one of the best breaks on the planet with its seven foot clean barrels. The place is a bit crowded and personally I dislike the reef because I dont like surfing near rocks, but if you have balls the size of melons and could be in an amature competition and do well, go for it, this place is WAY out of my league. I'll try again in a years time i think.
 Ronan, Ballycastle
A classic wave that throws out a mean punishment for those unsuspecting fools that treat it like a Rossnowlagh ripple. It has long solid sections that are carefully navigated by those that know the wave best. Foreigners are not welcome!
 James, North Sligo
The locals are a bunch of pricks! I have tried to surf this wave a few times and even the smallest kids try to run you over no matter how big or good you are.
 A friendly surfer who shares waves, Dublin
Quit the racism lads. Ye're a disgrace to the country.
 Brian, Cork
I was in Bundoran for a couple of days. The waves were good head high with a perfect shape. As for the "no foreigners welcome" attitude, I'm telling every surfer I know about your reef. Every single one. Enjoy the only crowded lineup in Ireland boys.
 JD, Long Beach, CA
Love that right when it starts to barrel!! Warning we're not talking about peeling thin tubes we're talking about steep steep drops, thick lips and sucking barrels!
 Tom, Dublin
Top Man, JD! Welcome to Ireland, one and all, surf Bundoran till ye drop and take it from me, the rest of us are cool.
 Brian, Cork
A nice hollow clean wave, with a world class drop-in. Pity about the local crew. Your surfing should be enough to gain respect in the line-up and get you a wave. If that doesn't work, then you shoudn't be out in such a great break, local or not!
 Mark, Offshore and Sucky
I can't get over the locals attitude!!! Obviously they're narrow minded dicks! Just think if you were not a local, you'd like to surf it huh??? To the foreigners we are a welcoming and friendly race but there are always wankers no matter where ya go! Surfs up.....enjoy.
 Phil, Surfville
A great wave and the competitive crowd does great things for your surfing. The true locals know the wave as well as anyone and are friendly to all. However I wouldn't recommend it to beginners as it's easy to get in the way of advanced riders. Some may interpret this as localism, but I just feel that so many people don't know the rules of the road in this country and that those lads have worked their way up the pecking order for 15 to 20 years, winter and summer, and will always know the wave better. If you can't get waves, surf harder, more often and work on your fitness. Try the miles of deserted coast before tackling somewhere busy like the peak. You'll be sure to get your wave count up! Happy surfing and welcome to everyone, after all we might find yourself in someone else's country some day!!
 Derek Parle, Sligo
yeah, so the lesson learned is - give a little respect to the locals. R.E.S.P.E.C.T, lala sock it to me. Nah, seriously, we work hard to make it in Bundoran. Most of us work on shit ass jobs in order to surf here. Born in Bundoran, I personaly just sponge off the folks, but really guys - Please don't take bundoran for one of those 'come all and surf' places, that's for Rossnowlagh. But the waves are dead nice! Come to bundoran but be prepared for an ass-whippin. By the way, thats me in the 1st photo, im thinking,'oh shit!'.
 A Red Hot Chilli Peppers fan, Bundoran
I just wanna say that i think this local attitude in bundoran is allot of nonsense, as we are south african and know all about mean locals we wont put up with such childish attitude, if they are true surfers they should know better than b a bunch of idiots "ekse"!
 Danie Malan, Maynooth
I just wanted to say well done to Derek Parel your comments are some of the most sensible I have heard yet. If everyone had a bit of cop on life would be a little easier. In fact a lot easier. I have no problem with the locals and in fact was more then shocked to be called into waves at one stage; which after years of sweat, almost tears of frustration and a few scares managed to enjoy to the max. You need experience, you need to know the rules and by Christ if you want to surf seriously you NEED to keep fit. There are wankers everywhere and even they need to be shown respect when you are on their turf that can sometimes be the hardest part. To be honest though if I was a Bundoran local I would get pissed, not so much at the crowds, but the travelers who simply don't give a crap about anyone because they have to justify their holidays with a few waves selfishly taken and so on and so on. Any how the main issue would have to be saving the fucking wave before it turns into a boat park.
 Bernard Flynn, Blessington
Probably one of my favorite waves, people say it gets crowded but in my experience I have often surfed it alone or with only a few others, if this wave was in the UK there would be 20 people out when it was flat! Lefts are best although when 6/8ft they were closing out and Rights were only safe option! Generally locals are friendly except on one occasion I was surfing it at a perfect 3/4ft with my female friend and we got a bit of agro from the only other person out who was a shit surfer anyway! There is a secret spot, easily found about a mile away, which is very very heavy, several reasons not to bother unless you want some Pipe like barrels! When the few locals that bother to surf realize how lucky they are then they might be a bit more friendly!
 Ben, Bournemouth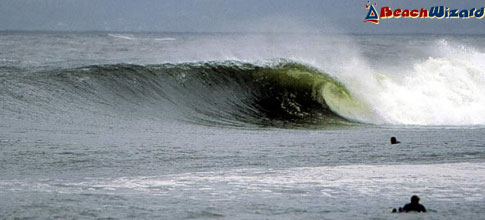 Lewis, ridingzone.com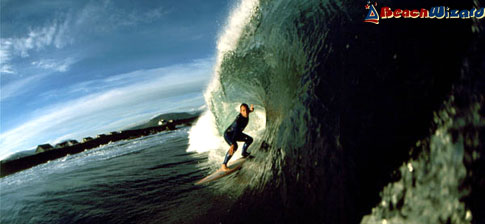 Lewis, ridingzone.com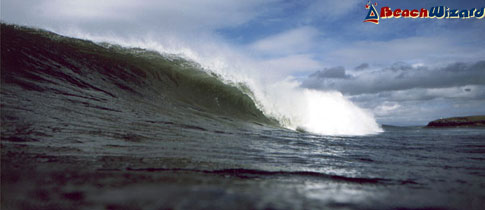 Lewis, ridingzone.com

Ben, Bournemouth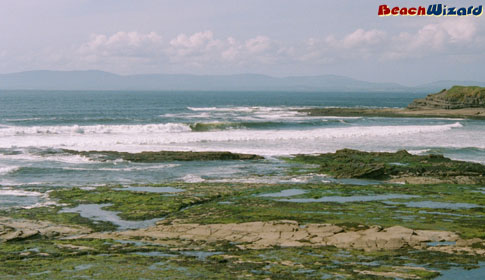 Sean, UK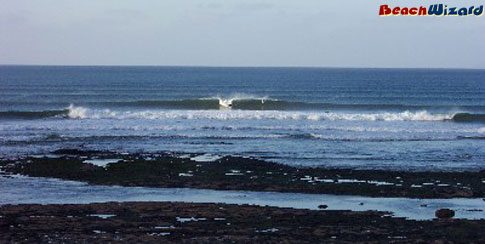 Grant Swift, UK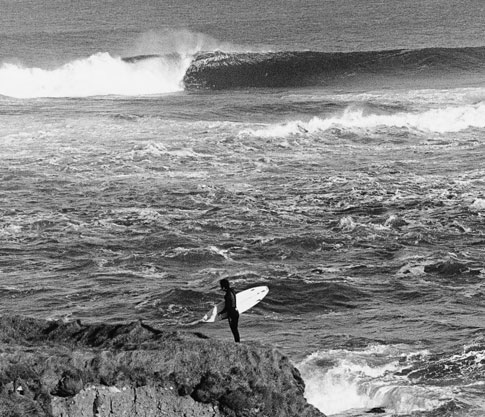 Matt, Tyrconnell, Bundoran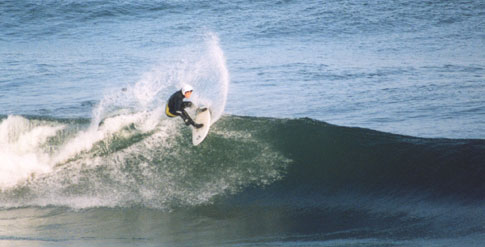 Matt, Tyrconnell, Bundoran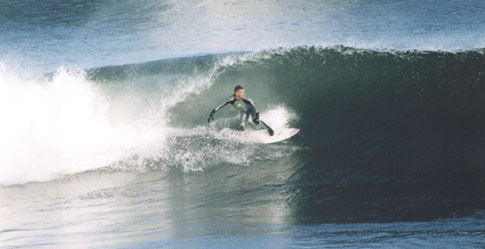 Matt, Tyrconnell, Bundoran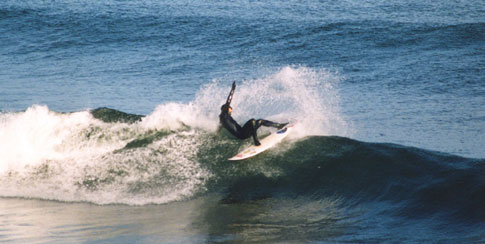 Matt, Tyrconnell, Bundoran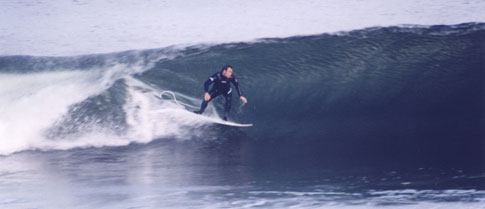 Matt, Tyrconnell, Bundoran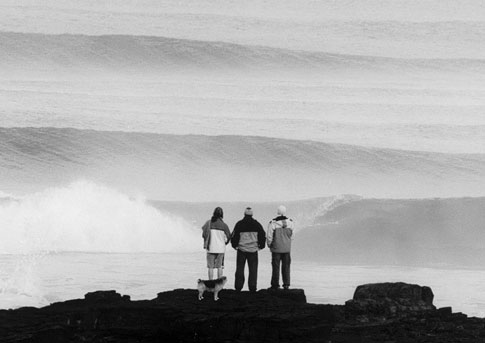 Matt, Tyrconnell, Bundoran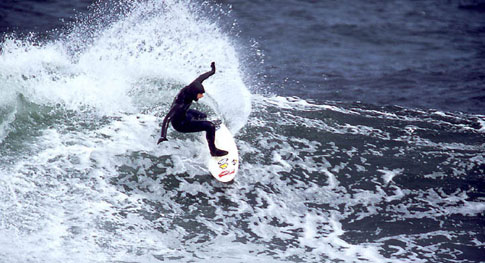 Matt, Tyrconnell, Bundoran