Benone, Ireland 

BREAK TYPE:

beach

WAVE DIRECTION:

various

IDEAL WIND:

southerly

IDEAL SWELL:

northerly

IDEAL TIDE:

mid - high

HAZARDS:

none

AVERAGE WATER TEMPS:

8° - 14°

DIFFICULTY:

beginner

RATING:

2/5


Benone Strand is 7 Miles Long, and in my lifetime I have only seen it Break cleanly once. It suffers due to the protected position from the swell, Your best starting point for waves is at Downhill on the east end of Benone and all other breaks eastwards.
 R Devlin, Local
There is access to the beach at Benone, it is this section that has European Blue Flag status. As well as surfing, the beach hosted a major Kite Buggy event and some kite surfing last year. There are also toilet facilities at Benone.
 Richard Gillen, Ireland
A nice beach but the small, clean waves leave a lot to be desired for. Nearby camping/caravan facilities a two minute walk from the beach.
 Tim Nick Doran, Armagh


Yods, County Antrim
Yoda, Larne Co Antrim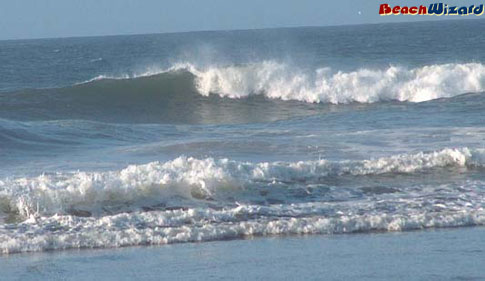 Yoda, Larne Co Antrim