Portballintrae, Ireland 

BREAK TYPE:

beach / reef

WAVE DIRECTION:

left

IDEAL WIND:

southerly

IDEAL SWELL:

northerly

IDEAL TIDE:

all

HAZARDS:

none

AVERAGE WATER TEMPS:

8° - 14°

DIFFICULTY:

intermediate

RATING:

3/5


Some of the best waves in the north are found here. I have seen huge rideable waves here come in from well out. Watch out for rocks on the beach at high tide and rips where the river Bush enters. But officially this beach is "dangerous for bathing".
 Zippy, Birmingham
This will pickup more swell than anywhere else. It is usually onshore as it is west facing and gets some big barrels. Left of beach there is a short right hander at the rivermouth. The centre of beach has both rights and lefts. It can get VERY big in winter.
 Sha, Bundoran
Considered the Best Break in the North of Ireland, but not the best in the whole of Ireland. Can be quite a walk from the car park over a stoney path so bring your Booties.
 R Devlin, Local
I was in at this spot on Christmas day. It was my first time so I sat on the shoulder and took pics of my friend riding the wave. It wasn't great for the first hour, but as the tide was gradually changing from lowish to mid, you could see it was starting to work. Just as we were losing patience and decided to catch our last waves my mate took off on this nice 4-5 footer and got covered for about 4 seconds. Nice. Just waiting for the next big swell to set it off!
 Chris, Portstewart
A perfect break for bodyboarding, very constant and very hollow. I'd advise everyone to go there, but don't all go at the same time so we can all get a wave. I'd say it is the best break in the whole of Ireland. Smalls and the rivermouth are the two breaks there, one a left and one right. It's just so perfect. GO THERE NOW!!!!!
 Conall, Ballycastle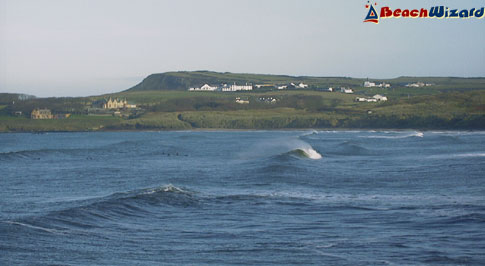 John McCurry, Ballymoney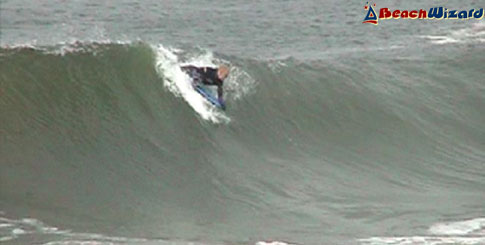 Malcolm Bloomer, Ireland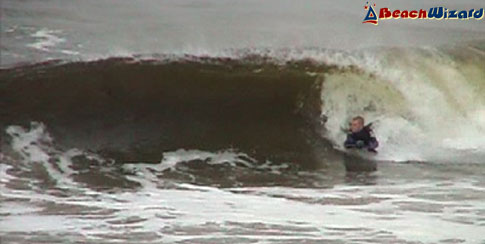 Malcolm Bloomer, Ireland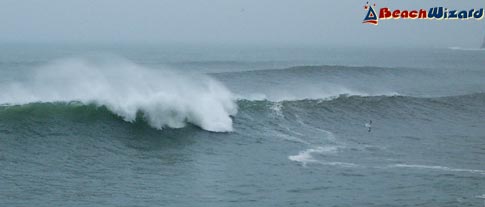 Gary Burrows, Portrush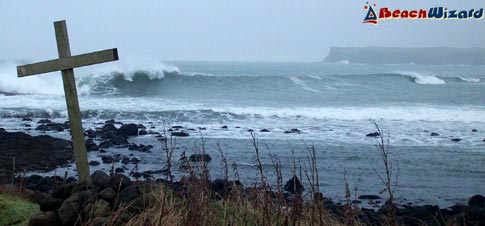 Jonathan Beamish, Scotland