Arrifana, Portugal 

BREAK TYPE:

beach / point

WAVE DIRECTION:

various

IDEAL WIND:

north easterly

IDEAL SWELL:

westerly

IDEAL TIDE:

all

HAZARDS:

rips

AVERAGE WATER TEMPS:

14° - 20°

DIFFICULTY:

intermediate

RATING:

5/5


Lived on the beach here for a couple of months 2 summers ago. Very consistent - at least 3 foot every day. Don't know what the big fuss about the reef is. It's pretty good, but sketchy at some tides. No worse than millook! Can get heavy on the beach sometimes. Locals are cool and water is cool, even in summer - take a full length wettie for those longer sessions
 Baz, Plymouth
I didn't get it as classic as it looks here, but it was a nice surprise to see 3-4 ft and really clean waves when just round the corner it was stormy and blown out. Sharp rocks randomly scattered on the sea floor! If flat grab a snorkel and harpoon (or big stick) and go in search of the huge eels which lerk close by. Pete, Devon.
 Pete, West Hill
Sept 03': Good when tide out. Sand dump otherwise. Short ride as closes in multiple spots. Locals, even during the week, ignore all rules and block you on waves and drop in with a smile! Maybe just when really busy!! Great point break, but rocky and strong.
 Johnny, Dublin
When it's big there is an enormous right hander that breaks down the cliff that is not for the faint hearted. At anything under 8' the beach has dreamy lefts and right. This part of Portugal is overlooked by most so there are only really crowds at the weekends.
 Dan Grey, Exeter
This is the most beautiful beach I have known to surf.
 Bruno Rosa, Faro
This wave works almost all the time! It's very cosy this beach and if the conditions are perfect, you'll have THE day... the one that you'll never forget! 1.5m with off-shore wind!
 Croc, Lisboa
The big right hand point here is dark and scary and not to be even considered unless you've been surfing flat out for about three years and you're very, very hard and don't mind being impaled on sharp pointy rocks whilst locals laugh at you. I've been told by a reliable source that it's a very fast ride and you need to hit the bottom of the wave before you contemplate cutting back or you'll be crab bait. Apparently you can paddle out using the same channel the fishing boats use. If you stay in this relatively flat bit, you can watch the action and choose whether you want to risk life and limb getting involved. The channel is next to the break on the left. For everyone else, the beach break is pretty sweet. I was only here a week and got two days that were perfection for learners. Any bigger than 3 feet and it gets a bit sucky on the beach, but hey, I only saw a couple of different weather conditions. On the other hand I do know that if Monte Clerigo looks too blown-out, try Arrifana, because the beach break is more sheltered and tends to be cleaner.
 Mike Gwyther, Sheffield
I went in June 2003. The conditions for the week were fairly strong north and north westerly winds and small to medium sized swell. I originally went to Sagres but the swell was too small to see much happening and when I went to Amado which is always on, the wind made it very lumpy so I headed for Arrifana where it was always cleanish to clean. In small swell it mainly had closed out very short surf. In 2/3 ft swell it was fun with shortish waves, sometimes closing out but often giving a good ride. In a 3/4 ft swell it was EXCELLENT. The waves were regular, giving good runs. A bit crowded, competitive but chilled. Had a fantastic time, the atmosphere is great. The sun is always out and the resteraunt/bar is only 10 feet from the beach. If you're in the Algarve in summer and there is swell but onshore winds, head for Arrifana it is far more protected from winds and great for beginners upwards!
 Paul, Manchester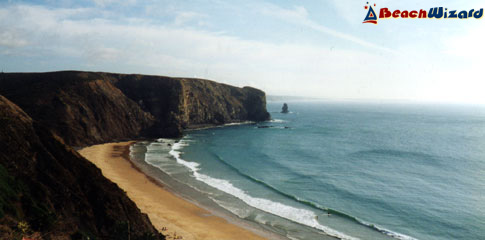 Gav, BeachWizard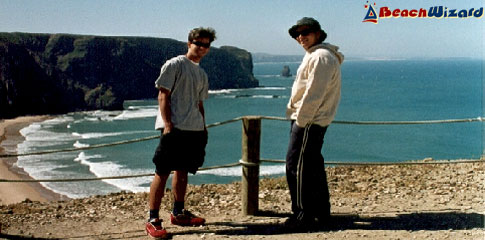 Bruno Rosa, Faro
Bruno Rosa, Faro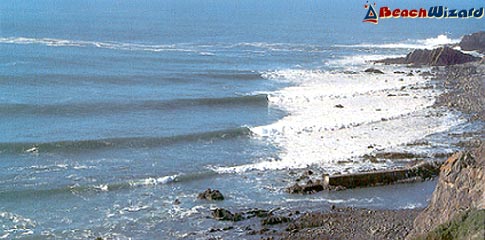 Gonçalo Feyo, Portugal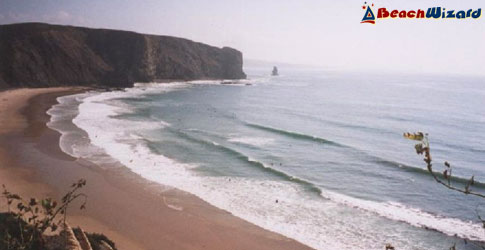 Croc, Portugal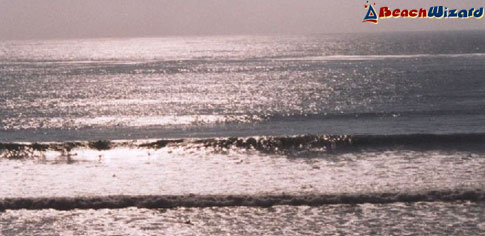 Croc, Portugal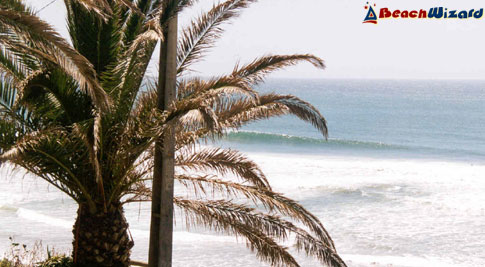 CPQ, UK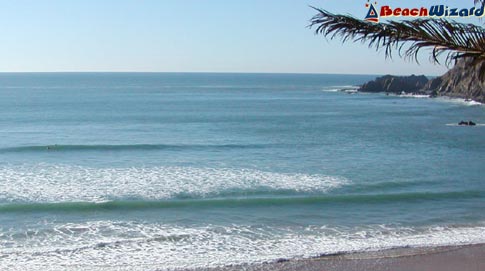 Timpb, Holland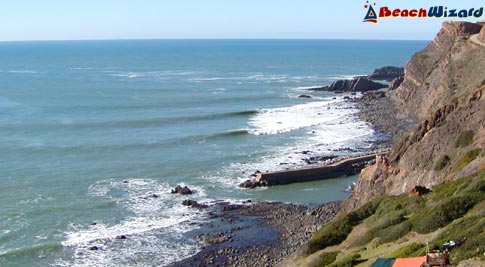 Timpb, Holland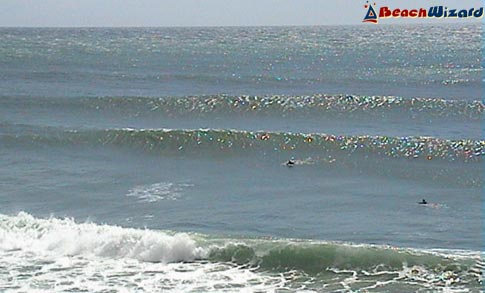 Richard Evans, UK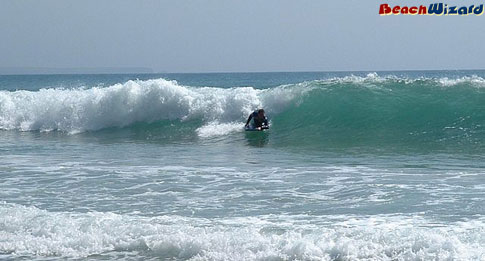 Paul Gibbs, UK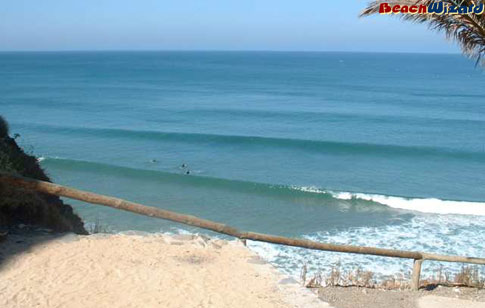 Paul Gibbs, UK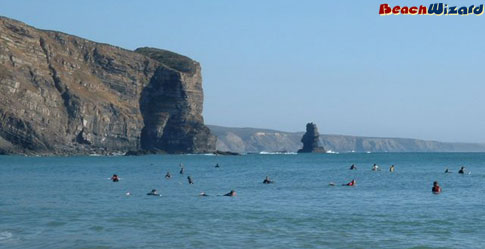 Paul Gibbs, UK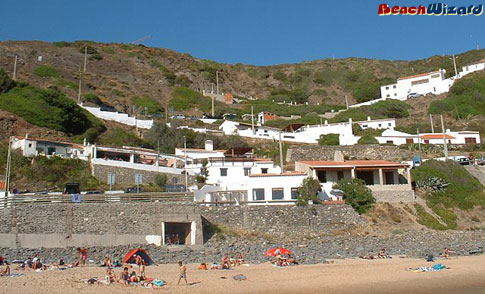 Paul Gibbs, UK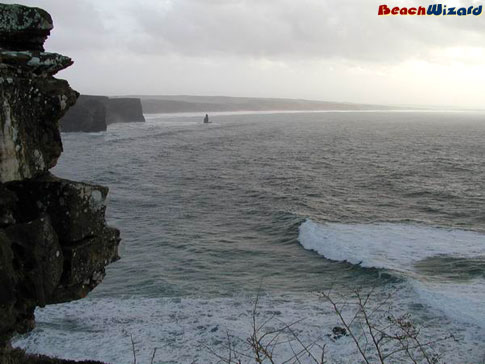 Bruno, Europe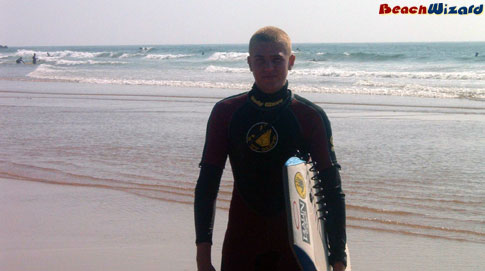 Dan B, Bedwas, S.Wales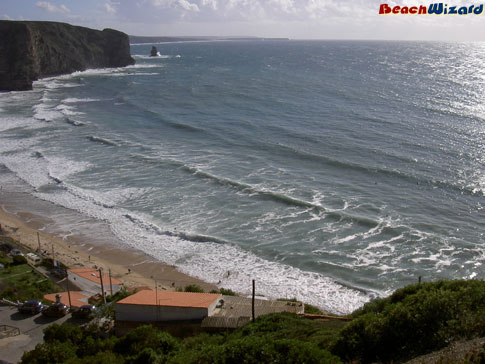 Andrew Hawes, UK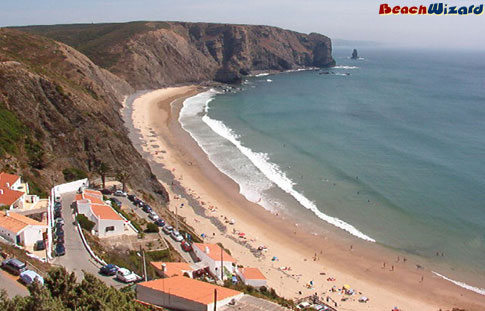 Javier Marante, Cádiz, Spain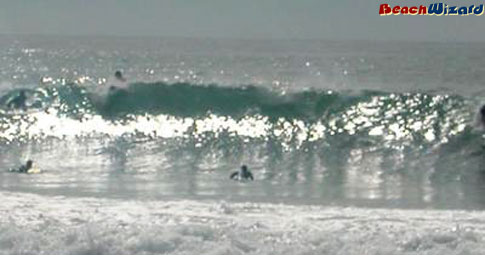 Jane Fleming, Ireland