Sandend Bay, Scotland 

BREAK TYPE:

beach / reef

WAVE DIRECTION:

various

IDEAL WIND:

southerly

IDEAL SWELL:

northerly

IDEAL TIDE:

all

HAZARDS:

rocks

AVERAGE WATER TEMPS:

4° - 12°

DIFFICULTY:

intermediate

RATING:

4/5


Works best at low tide, Sandend has a nice rip out the left for a classic day in good waves. A nice beach walk up the east cliffs, like all of the Moray coast it has fickle waves that are unpredictable but do get rogue good days out of nowhere.
 Ed, Lossiemouth
Great little beach/break with lefts and rights off the rocks at the harbour on a good day. It has good shelter from anything but full onshore. Great little barrels when classic conditions apply. As good as any Cornish beach break without the crowds!
 Nick, Nairn
Da bomb. on tha low tide, many like this easy access winter (right for the more experienced) left. Small numbers make for interesting sessions in this picturesque village. Please respect local's the residants of san'eine have small children so drive carefully.
 Chris, Banff
This beach break which works best at low tide and breaks right and left. The best peak is at village side of the beach near the rocks. Lefts have the longer ride but on good days the tubes are hollower to the right. For daily surf reports and pics check out skate182.com!
 Mark Boyd, Skate182.com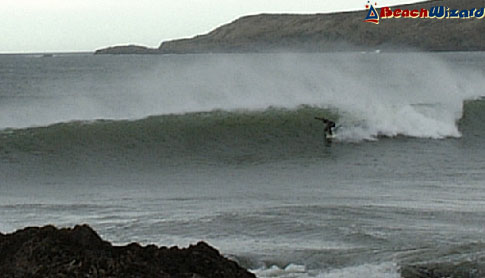 Mark Boyd, skate182.com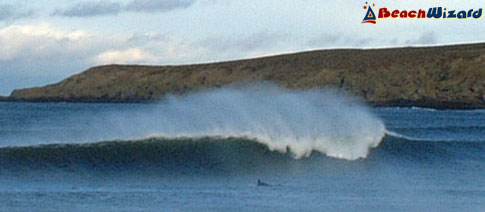 Mark Boyd, skate182.com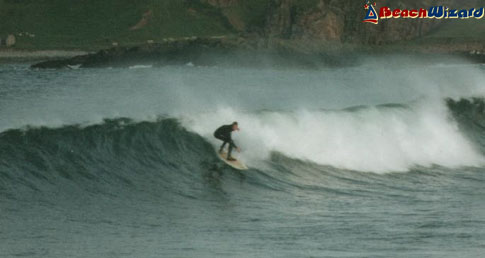 Mark Boyd, SKATE182.com