North Berwick, Scotland 

BREAK TYPE:

reef

WAVE DIRECTION:

left

IDEAL WIND:

south westerly

IDEAL SWELL:

north easterly

IDEAL TIDE:

all

HAZARDS:

none

AVERAGE WATER TEMPS:

4° - 12°

DIFFICULTY:

intermediate

RATING:

2/5


West beach picks up cleanish rights on a large North to Easterly swell, however Seacliff (3 miles south) and Tynningham (6 miles south) are always bigger. Seacliff can be a heavy close out. Tynnigham has many peaks, left and right. Consistent and never ever crowded!
 James, North Berwick
Strange comments Jamie... I surfed Tyninghame for a good 7 years. Before then I was guilty of the Pease Bay mob mentality. It is truly a gem on a decent northerly, easterly, south easterly or southerly swell (only on a south easterly?!). Takes a lot less swell to put the kick into the wave than surrounding spots. I guess the slagging off is to try and put off the crowds? I have had 6ft screaming barrels all day long to myself...even on a summer weekends! Turns into a chunky rippable skate park style wave at high tide. The 15 minute treck through the woods is just too much for most people to bother with. I only knew two other guys who surfed there regularly and there was sometimes a few beginners floundering around in the white water. Most east lothian kids prefer golf! If you want to be seen, go to Pease. If you just want to surf hard for yourself, then this is the spot. Beginners are best to stick to Pease as there are rips, big seals, the odd scary dolphin, and most of the time you will be alone.
 Tom, Monterey CA
Tynningham has some very dangerous rips, the waves only work on a big south-easterly swell and access is very difficult, go to Pease instead.
 Jamie, Haddington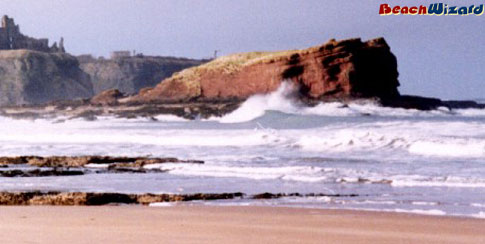 James Crossland, UK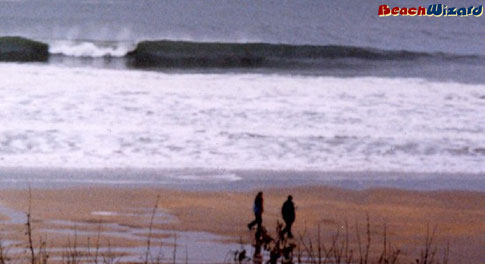 James Crossland, UK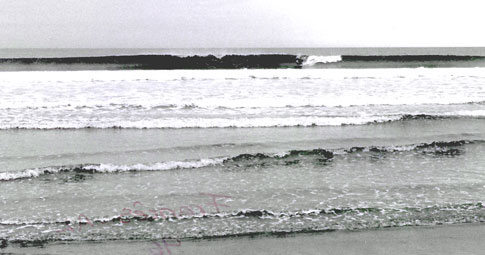 Jamie Haddington, UK