Pease Bay, Scotland 

BREAK TYPE:

beach / reef

WAVE DIRECTION:

various

IDEAL WIND:

southerly

IDEAL SWELL:

north easterly

IDEAL TIDE:

all

HAZARDS:

rocks / crowds

AVERAGE WATER TEMPS:

4° - 12°

DIFFICULTY:

intermediate

RATING:

4/5


Most consistent. Faces NNE, point/reef to the east, beach to the west. Long slow rides. Crowded on weekends and evenings in summer. Early mornings guaranteed waves to yourself.
 James, North Berwick
I had 4 days at this great break over Easter. It has a great choice of peaks and is never busy. Always relaxed in the water and the caravan park owners and residents are always friendly. It works best at mid to high tide although watch out for the rocks on the right.
 Crookie, No-Where-Ville
The reef on the right breaks over rocks, it is generally the more popular choice as it has a nice clean right. Personally I really like the lefts breaking at the left end of the bay as they've been bigger and faster than the right end and are less rocky. NICE!!!!
 Luke, Edinburgh
Whenever I've been here it's been deceptively bigger than it looks from the beach. Swell forecasts seem to be wrong for this place too, if ceefax says 1'-2' it's gonna be a pretty cool session, depending on the wind. The waves are a bit slow though, and it is common to get ahead of the wave after the drop in.
 Ross, Helensburgh
The best set up in the area. When its on, it's on. Watch when then tides out for rocks, they're everywhere.
 Mark, Glasgow
The reefs on the right are good but watch out for the rocks. There's a few too many for my liking and i whacked my fins off of 'em. The lefts however are beautiful, slow moving waves that give you plenty of time to rip your tricks. Go here!
 Jack, Edinburgh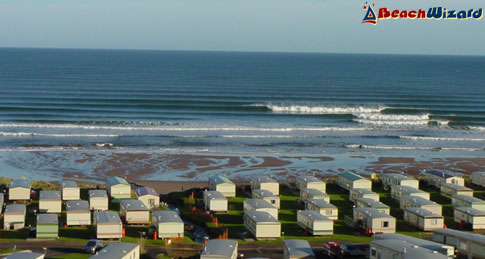 boardwise.com, Edinburgh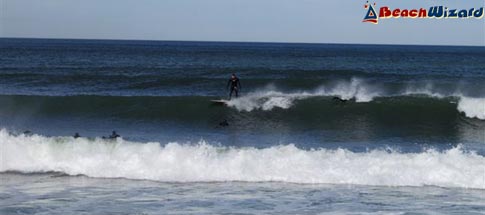 Jonathan Beamish, Scotland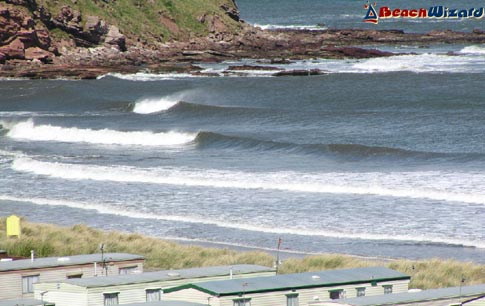 Scott MacKenzie, Edinburgh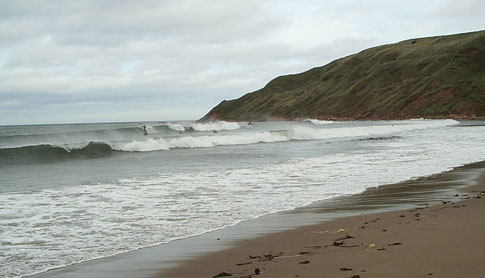 Neil, Scotland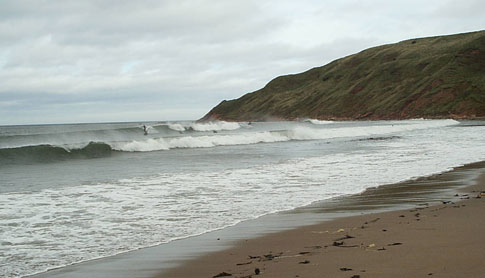 Neil, Scotland