Llantwit Major, Wales 

BREAK TYPE:

point

WAVE DIRECTION:

various

IDEAL WIND:

northerly

IDEAL SWELL:

south westerly

IDEAL TIDE:

all

HAZARDS:

rocks / rips

AVERAGE WATER TEMPS:

8° - 16°

DIFFICULTY:

expert

RATING:

4/5


Good place to surf, had a reputation for bad locals but it has seemed to calm down. Fickle but when its good its good usually work on large swells, SW winds don't harm it much.
 M.Moorcraft, Penarth
Rest Bay and Southerndown produce waves that Llantwit will never match & during most swells these die hard Llantwit boys are stealing waves at other breaks because they can't find any at home. Furthermore Southerndown & Rest Bay produce quality surfers who also know how to behave in & out of the water. If you love surfing, at some point your going to be in someone else's backyard so why does this have to be such a problem? Everyone who surf's loves to try new breaks, and this would especially apply to the wave starved shores of Llantwit Major.
 Bon, Porthcawl
Llantwit major, top class wave when theres swell around! As for anon or whoever that pleb from barry is who said, 'not such aggresive locals today', dont underestimate us because you sound like a no-hope longboarder that any of us locals could hassle or rip out of the water any given day of the year.
 Jail, Llantwit local
One of the only decent right hand point breaks on the south coast. It works best between low and mid tide and when the swell is pumping it offers long workable walls, with the odd cover up section. The stigma of locals running this place is long gone.
 Anon, Barry
Llantwit Major is one of the best places to bodyboard/ surf on the south coast, has large swells that can get up to 6ft in good conditions. A great atmosphere with the locals.
 Charlie T, Llantwit Major
A nice fast left hander at low tide. The ledges are gnarly. The left is full of trayers or dicks with longboards from Newport.
 Pigsy, Llantwit
The rip is insane, got taken about a mile down the beach. The rocks cut my feet to pieces and the waves were really bad. The locals were laughing at me in the car park.
 Jock, Llantwit Major
When this place works it's insane but that's just the friggin' problem. It very rarely works - together with the rip and that ginger pig who wrote the last review on Llantwit it can be your very worst nightmare! I recommend Southerdown and Rest Bay!
 Guff, Llantwit Major
Llantwit, an awsome beach for surfing when it works, although surf at Llantwit is pretty irregular. It happens about twice a year and then you get everyman and his dog in the water trying their best to get in your way and really piss you off. Oh and for the guy who thinks that the stigma of the locals running the beach has long gone, you are wrong, let me guess you tray or longboard. LOCALS ONLY!
 Joe Lewis, Llantwit Major
Apart from the Surf and the lovely ladies, the beach is a bit ' Locals Only'!
 Jordan, Llantwit Major
Quality right hander which just gets better and better up to mid tide. watch out for the massive rip but still well worth a trip if the conditions are right.
 Joe, Cowbridge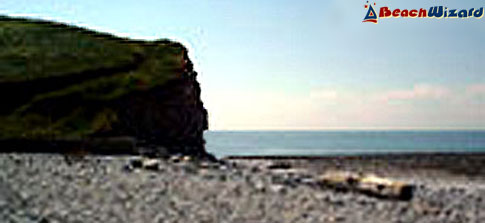 Paul Jones, www.llantwit-major-vale.co.uk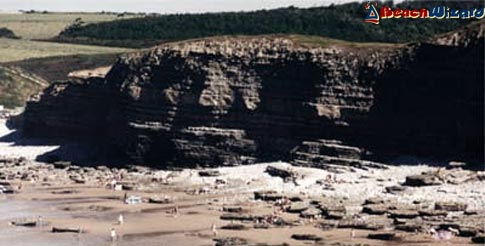 Squiz, Wales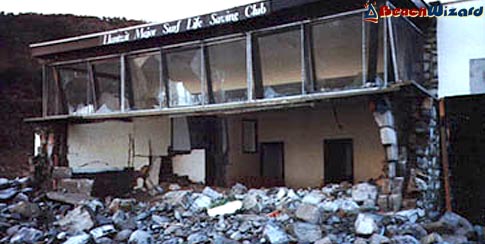 Squiz, Wales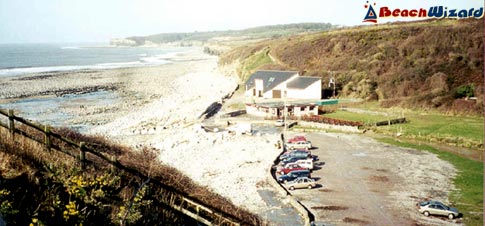 The Old Love Shack - Squiz, Wales