Llangennith, Wales 

BREAK TYPE:

beach

WAVE DIRECTION:

various

IDEAL WIND:

easterly

IDEAL SWELL:

south westerly

IDEAL TIDE:

mid - high

HAZARDS:

none

AVERAGE WATER TEMPS:

8° - 16°

DIFFICULTY:

intermediate

RATING:

4/5


I don't particularly care what most of the reviews state, Llangennith is a quality spot, with several breaks around the area to explore, and it's also THE most consistent spot in the Gower. If there's a hint of any surf, then Ll'Gennith's your best bet for around the clock surf. If it's blown out, then there's always Langland, Broughton or maybe even Caswell. I've travelled to many countries and surfed as part of the British National Team, and also toured the world courtesy of Oakley and Headworx, and I can honestly say that next to backdoor Pipe, Ll'Gennith's the hardest paddle i've ever had.
 Worm, S.Wales
A reasonably reliable break in a nice setting. Will work on usual SW to produce 3-4 ft clean sets sometimes reaching 5ft.
 Chilvs, Kingston
It's sick man get down there best wave in wales. it's pretty heavy on the localisim.
 Mathew Eb, Swansea
Sometimes called the worlds biggest closeout especially when over 4ft. Genith is a great learner beach and there always seems enough room for everyone. Locals are mellow like the waves and PJ's (surf shop) in the village is always friendly and willing to give advice. Try out the Kings Head (opposite the shop) for a post surf beer/curry, excellent :-)
 surf b@st@rd, swansea
A great break if you're a pro like me. It can get pretty big in the winter and the biggest wave I surfed there was 8 foot when I got a huge air.
 Ebby, Swansea
A poor beach break that is almost always onshore, gutless and blown out. There is no channel so when the surf gets over 5ft the paddle out is a nightmare. It does sort out the men from the boys though. Try walking up the beach away from Worms head to three peaks.
 Matt, Swansea
Not a bad break. Its highest is only 12 foot so I'd stick to surfing somewhere local and not waste your petrol.
 Sam Burkett, Swansea
Llangennith can offer you such a variety of waves. Due to the large tidal difference it can be steep at high tide and fairly shallow at low tide. All around good conditions with surf about 300 days a year.
 Gingus, Swansea
This break is very much locals orientated but with about 5 or 6 different breaks it has to be one of the best surfs in Wales. Best at low tide but can be surfed at any stage of the tide.
 Gingus, Swansea
The waves are ok but they break too softly, there is hardly any power but they are good waves for learners.
 Lauren, Swansea
This is the only spot where I had some good surf although the waves are slow and no barrels, but whatever it's a great break to train for surf contests.
 Adil, Swansea
Genith gets the biggest waves on the Gower along with some of the reefs. It's an ideal spot for beginners and can supply challenging waves for the more experienced. It works best on mid-high tide with an easterly wind.
 Tom, Caswell, Swansea
Out of five days this was flat 3 times. Well bummed. Any the days I did get in, there were these old longborders dropping and freakin out when they realised they didn't own the ocean. Chill grey guys!
 Iain, Bridgend
Been to Genith six times and has always been pretty sloppy and fairly hard work getting out the back. I gave it one more chance and it delivered 4 ft cordouroy perfection. Good campsite at Hillend and had a laugh in the Kings head pub about the i.v.drip that got caught around my leash! Will be back.
 Beerdo, Bude
As an experienced local surfer I would say this is the best break in Gower. I sometimes get a bit scared when it is 6ft plus but its not too bad. It's good fun when its 1 - 2 ft (so i can get out back)
 Paul Strick, Swansea
Give it some stick and you will get a wave. If there's surf on the Gower, it'll be here. Worth the trek if you can duckdive!
 Al, Swansea
It can get hollow at low tide with an offshore but normally is a little slow. to get away from the crowds just move down the beach. It is 3 miles long! It would take a lot of people to crowd that lot out!
 A nuttter, Swansea
Beautiful. One of the most stunning places to go surfing. I've never seen it crowded, even in the height of summer. The Llangennith end of Rhossili bay works best, though it rarely seems to pick up as much swell as Devon or Cornwall, but if you want a decent wave, little company and good scenery, this is the place to go. High tide works best. Lovely, happy days.
 Ed, Putney
'genith can provide you with either one of your worst or best surf experiences. When it's good there are long carvable walls, but mostly it's a weak close out and is very frustrating.
 Pete, Abertawe
I travelled 250 miles to try Langland and Llangennith and wasn't disappointed. Chill out locals you don't own the waves! I will be back soon with me bro Greg to show you how its done! Free your minds!
 Mark Walker, Brighton
I learned to surf here and it's a nice spot, but now I can surf I must say it rarely works that well and it's mostly a closeout! Rest bay is the spot to go to as it gets more swell and the waves there are far more rideable and is far more friendly.
 Adele, Merthyr
Llangenith is one of the most consistent breaks in the area and always has some kinda wave unless you are really unlucky! Even though it is a slow wave, ideal for beginners it will begin nailing you just as hard as any reef break at 5ft+ ...mark my word!! Great place, nice waves, kool pub and and all round good vibe in the summer! Cheers, the other local.
 Davey B, Swansea
When I went the waves were not to bad but not as good as Cornwall. The waves had a good even break so you could have a long ride. I stood on 2 jellyfish so watch out!
 Ian , B'ham
How good are the banks at the moment? First time I'd surfed there in a while and it was like a completely different wave! No more constant closeouts but waves with a bit of grunt, and believe it or not, the odd barrel. What is going on?
 Duggy, Cardiff
Genith is a very good spot for surfers, the waves can get up to 5ft here and clean
 Marcus, Swansea
Me and my mate went camping down Gennith, got up 4 in the morning, perfect 4 longboarding. The next day we checked waves at 4 in the morning and it was small, then by 9 the waves were bout 4ft offshore. We had a good few sessions that day on our sponges. The waves wern't that powerful, we took many waves like men by sitting on our board, and we didn't get knocked far back at all.
 Dan.B, Bedwas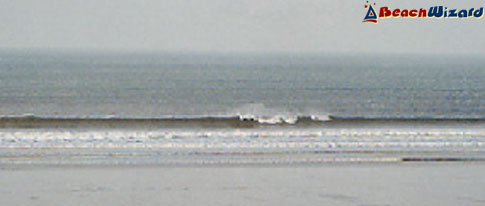 Mr Anon, UK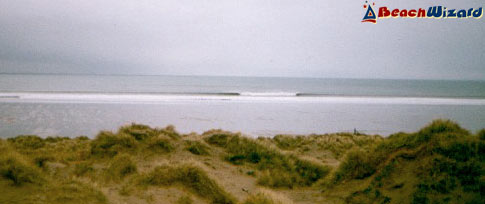 Simon Gibbon, UK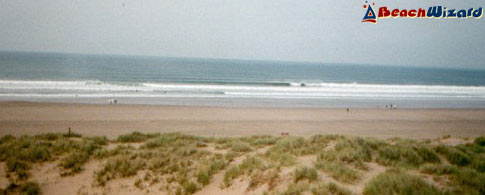 Simon Gibbon, UK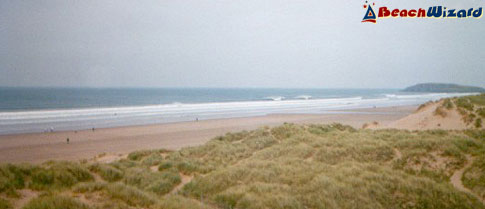 Simon Gibbon, UK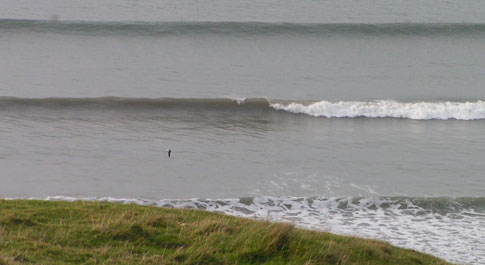 Jon Goodwin, UK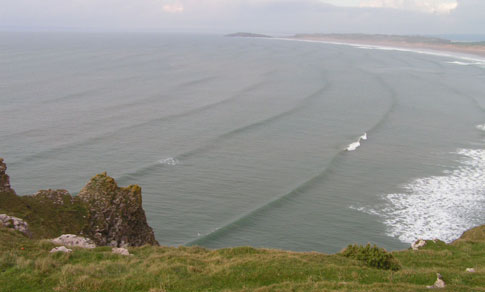 Jon Goodwin, UK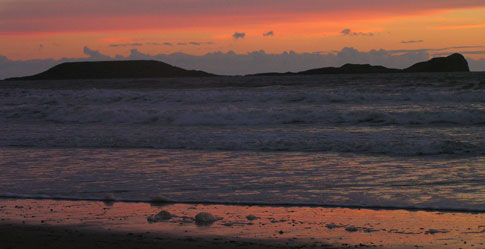 Jon Goodwin, UK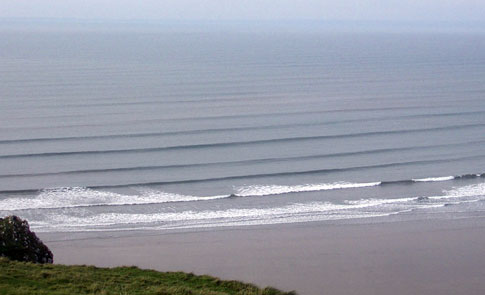 Jon Goodwin, UK