Redcar, England 

BREAK TYPE:

beach

WAVE DIRECTION:

various

IDEAL WIND:

southerly

IDEAL SWELL:

northerly

IDEAL TIDE:

all

HAZARDS:

pollution

AVERAGE WATER TEMPS:

6° - 12°

DIFFICULTY:

beginner

RATING:

1/5


I grew up surfing the waves at Redcar and at times can be fickle, but those who know... know. It was a great training ground for various trips up and down the coast and further a field to Thurso. A good swell window that can provide powerful waves that will reward the amateur surf forcaster. The outer reefs are the waves to pioneer, I have surfed them with a local legend, Kelly Slater. Watch out for the underwater caves.
 Sandman, Eire
Redcar has a very large beach with a few surfable spots. Can be very hollow around Leo's nightclub at high tide (dodgy peel). Further towards Alovie's groin it's more consistent and works between mid and high tide, It can't handle a large swell though. All breaks work on southwest winds. Local ripper named Jim. No crowds but is not really worth a visit as Saltburn is usually a few feet bigger with a bit more power and speed.
 Steven Carr, Redcar
Not as popular or big as Saltburn but is certainly as big on easterly swells. Best surf in between the groins opposite the coast road. Best at high tide and is totally uncrowded (1-4 locals). A very long beach with a wave that is at best average but can still produce some great sessions.
 Andy C, Redcar
Sorry guys but this beach sucks, the surf is low when there is any, and its the dirtiest place I've ever been to.
 Terri, Durham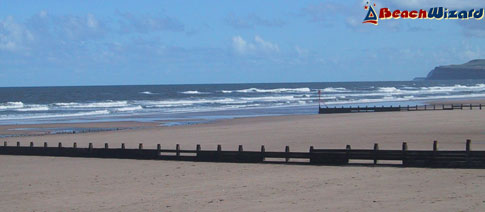 Crabshagger, UK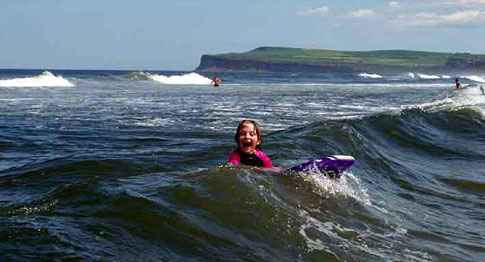 Kajetan Erdinger, UK