Puttsborough, England 

BREAK TYPE:

beach / hollow

WAVE DIRECTION:

various

IDEAL WIND:

all

IDEAL SWELL:

westerly

IDEAL TIDE:

mid - high

HAZARDS:

none

AVERAGE WATER TEMPS:

8° - 16°

DIFFICULTY:

beginner

RATING:

3/5


Awesome vibe, great waves, huge sandy beach, with loads of room to leave your kit while you surf. Don't surf too close to the left end (Croyde end) because you will get tangles with the rocks. Check it out.
 Hannah Jones, Exeter
The rocks to the left at putts give a nice rip to get out the back, it gives nice good clean waves sheltered by baggy point. Tends to work best at high tide. If Croyde is big this will be bigger. 5/5 A great spot!
 Az, Southampton
You get some quite good waves, although a lot of the time its fairly flat. Ideal for beginners and intermediates definitely not for experts.
 Jon Molyneaux, Exeter
Great waves at high tide but pretty poor at low tide, great for beginners, gets a little crowded during the summer but in all a great beach 4/5.
 Charlie Close, Taunton
Putsborough is the place where I wander to when either Croyde or Saunton are blown out. Its normally uncrowded and like Saunton a huge beach. Two things that do put me off this bay are the car park price (are they having a laugh) and the lanes you need to go through to get to the beach (nightmare).
 surf b@st@rd, Swansea
This beach can get very crowded, it has the highest free bird density on the planet! Beware of westerly winds as it brings the sewage round from baggy point! I know as I caught Gastroenteritis and vommed for 3 weeks! Works well if you keep your mouth and eyes closed!
 Adonis, Cornwall
'Mellow' best describes this spot, excellent for chillin' out and soul surfing. A much friendlier water vibe than Croyde.
 Owen Clements, Canvey Island
This is a great beach, clean and not too crowded. Waves get to a good 4ft at high-tide. Great for beginner surfers and the more experienced. A lot less crowded than Woolacombe (the other end of Puttsborough) and Croyde. Allows dogs. Surf hire, refreshments. Great!
 Emma, Inland
A very good wave when it works. It has good protection from south/south west winds so when Croyde is blown out, Putts is usually clean to the left of the bay. However it's usually a little smaller than Croyde. On a decent sized swell with a westerly breeze it can get fast and hollow on the low to mid tide. On the high tide it becomes too deep causing the wave to hold back and crumble. Gets really crowded on good weekends. The beach break can hold several peaks which helps disperse the crowds a little. I heard the car park owner is a millionaire, goes to show how popular this break can be!
 Brad Rochfort, Southampton
I got this place on a really good clean swell last year and it was awesome. It has some really good facility's on the beach also. The waves tend to be a little more mellow than Croyde so it's a good place to experiment with different boards. It can get really dumpy on a big swell, But if you get it on the right swell it can be awesome. Slow down whilst driving through the lanes from croyde "scetchy As!!"
 Alvin, Bristol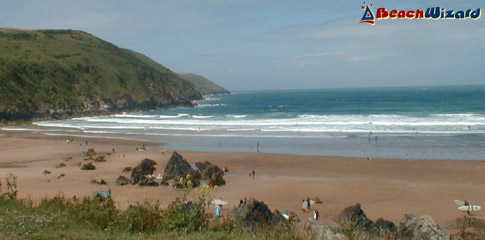 Paul du Heaume, Acton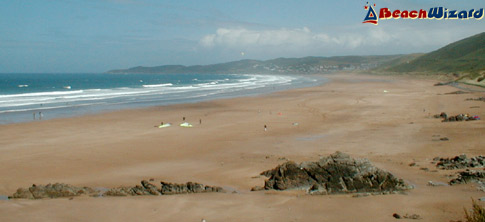 Paul du Heaume, Acton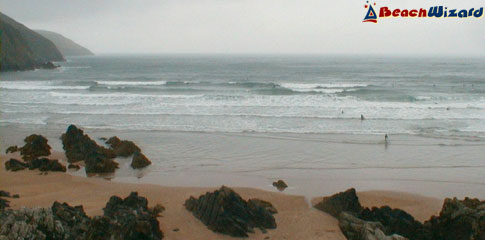 Paul du Heaume, Acton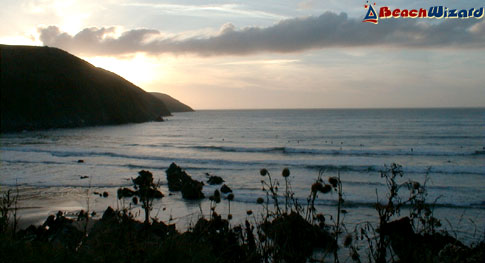 Paul du Heaume, Acton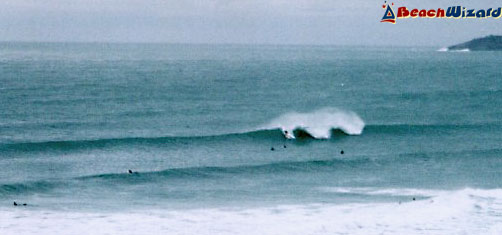 Martin Barrett, Cornwall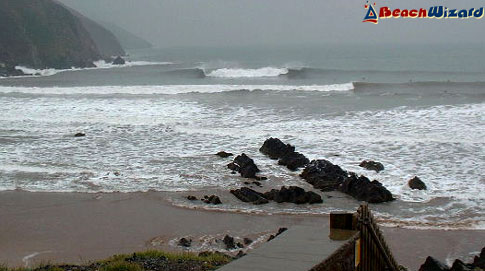 David, Exeter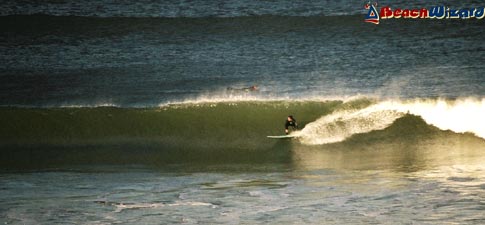 Simmsy, UK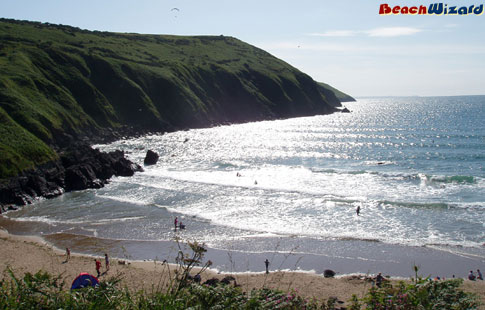 Tim Walker, London