Kimmeridge Bay, England 

BREAK TYPE:

reef

WAVE DIRECTION:

right

IDEAL WIND:

north easterly

IDEAL SWELL:

south westerly

IDEAL TIDE:

mid - high

HAZARDS:

crowds / rocks

AVERAGE WATER TEMPS:

7° - 15°

DIFFICULTY:

intermediate

RATING:

4/5


K.bay is the best place to surf on the south coast. It has three options of places to surf from 'The Ledges' that is great for longboarding, 'The Bay' when it is big and hairy has some great long rides and is very sheltered. Then you have 'The Bench' for those with a strong heart as it can hold a 12 foot wave but is very shallow and has got Pete's pit to watch out for.
 Sonic, Dorchester
A great set of three breaks that rarely work. Even when Bournemouth is offshore K-Bay can be blown out. The Ledges and The Bay are good longboard waves. The Bench is often closed due to army activity, but is fast and hollow, I score a rideable K-bay one in ten visits!
 Charlie, Bournemouth
An excellent break when its on although it can get crowded nowadays. The Ledges are a nice easy wave for those who like lots of smooth turns, one hell of a paddle out though. Fitness is the most important thing here. I have never had the bay worth surfing as the Ledges or the Bench have been far better everytime, I have seen it break right the way across once or twice. The Bench is a good fast righthander which gets pretty hollow, experienced surfers only and be prepared for a long walk or paddle. There are some other great breaks up and down this part of the coast especially if you get hold of a boat. Me and my mates have surfed spots easily as good as the Bench but with no one else out there.
 Si, Winchester
Fantastic waves. The Bay in particular holds crowds very well on the rare days when it's breaking. The Bay works in stormy, onshore conditions and a large swell. Breaks very gently in a good depth of water, so this is the place for beginners or 1st timers to a reefbreak. Nutcases check out the Bench - very gnarly and shallow, takes 1/2 hour to get to when the firing range isn't closed. K-Bay's in a totally different league to the beachbreaks. When Southbourne has a wave, drive an hour further and you'll find a wave that's twice the size, twice the quality and peels down the line for ages. The rockshelf is like a pavement - there're hardly any uneven bits. You've got to be very fit to surf the Ledge, it's a 300plus yard paddle out when it's headhigh. The main drawback is that groundswell rarely pushes up the coast this far so glassy faces are rare, but it still works superbly on a windswell. When the surf's huge, there're some nice peaks east of the Ledge and on the bit just east of the Bench. The point to the west of the Bench holds a very shallow righthander that works on a medium/large swell. Apparently it's only rideable on a sponge because it's so gnarly.
 M.Davidson, Branksome
A classic wave!! Works even when the wind is medium and onshore.
 Shane, Bournemouth
OK somwhere on the south is never going to be that good for consistency (b'mouth is better - a foot or two but surfable at the piers on a westerly!) but as soon as the wind goes light NW, N or NE it cranks. The problem is every one from Lyme bay to London knows. Ledges is admitedly a longboard wave below head high but gets powerful and hollow at anything above overhead +3ft and can be very long with a really nice outside bowl! The bay is pretty much a waste of time except for real beginners and when its triple overhead and out of control on Ledges! Broad bench is a wicked wave and has lots of very competant devotees. It's very steep, barrels and can be very long. So if you all surf one of these I'll keep my secret spot(s) to myself. Seriously just have a look around, if whitsands is firing in south Devon I'll be getting pitted at K bay!
 Nobend, Wool
K-bay is by far the best south coast wave with a good groundswell up the channel and light northerly winds. Friendly place to surf with little hassle as long as you enjoy the moment and don't act like a dorp in artist.
 Dave, Corfe Mullen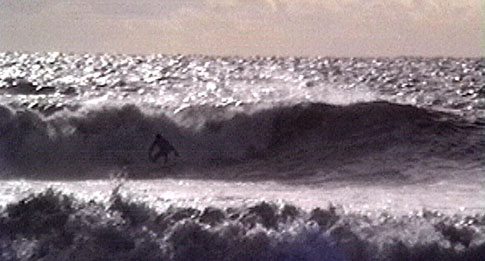 RGP (surfing) and Mikey P, Cornwall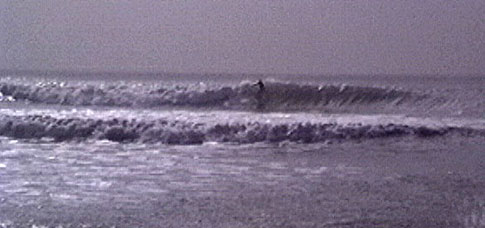 Mikey P (surfing) and RGP, Cornwall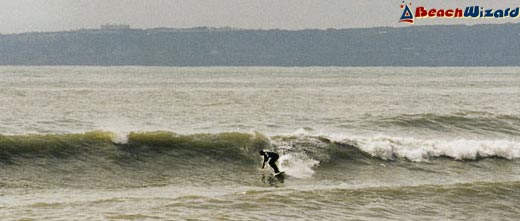 Rich, Buckinghamshire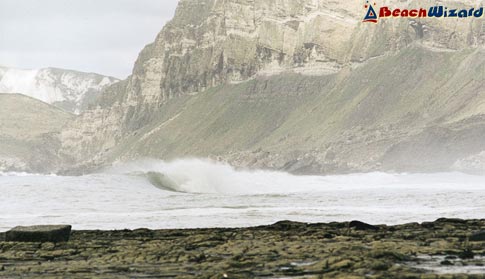 Rich, Buckinghamshire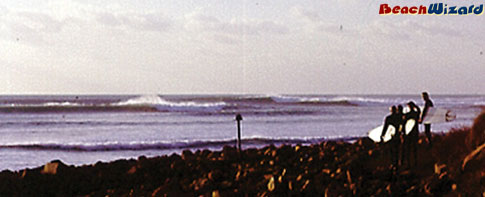 Adam, UK