Hartlepool, England 

BREAK TYPE:

beach / reef

WAVE DIRECTION:

various

IDEAL WIND:

westerly

IDEAL SWELL:

north easterly

IDEAL TIDE:

all

HAZARDS:

rocks

AVERAGE WATER TEMPS:

6° - 12°

DIFFICULTY:

intermediate

RATING:

3/5


At the north end of the beach is Newburn bridge, a long stretch of beach going from the marina along the promenade, works on all tides. Next is the point, a beach break with good left and right handers, working best on high tide. To the south is the Lifeguard Station, big sandbars give varying waves best on mid to high, the beach stretches for a further mile to the south with plenty of sandbars to surf.
 Simon Athey, Hartlepool
To the North end is Steetley pier good left and right handers breaking both sides of an industrial pier, best at low tide. Middle of the beach is the Baskets, beach break works good on mid to high tide. Further on is Marine Drive, best at high tide.
 Simon Athey, Hartlepool
Seaton Carew, has a 2 mile stretch of beach with breaks all the way along it, more popular are the sand bars off the old lifeguard shelter and opposite the surf shop. Further north along the beach, breaks at Seaton Point and Newburn offer excellent waves for anyone. The place never gets crowded and always has a great atmosphere.
 Simon Athey, Hartlepool
The beard spreads the word of Seaton well! Stop surfing Aaltburn as it's all for image and no good for swell. If you want to see some real waves go off at Steetley! It's a good sheltered spot at the south end of the marina in Hartlepool and is always clean! It is just past the end of houses off cycle path!
 Eddy Elwood, Manchester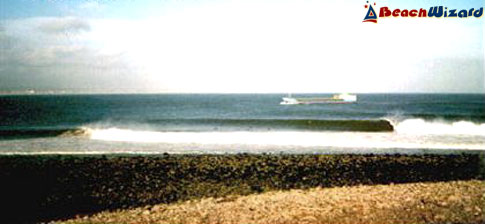 Alex Smiles, Hartlepool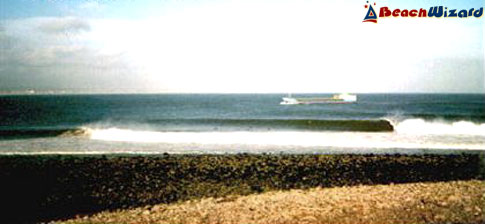 Simon, UK