Polzeath, England 

BREAK TYPE:

beach / hollow

WAVE DIRECTION:

various

IDEAL WIND:

easterly

IDEAL SWELL:

north easterly

IDEAL TIDE:

low - mid

HAZARDS:

crowds

AVERAGE WATER TEMPS:

8° - 16°

DIFFICULTY:

beginner

RATING:

5/5


Busy in season, great for learning, very good school on beach... see surfsupsurfschool.com.
 John, Buckfastleigh
Soft, slack, even at 5 or 6 foot, soft as shit. Good place to check the waves though to gain an idea what the secret spots close to polzeath may be like. If you know where they are, then you know!
 Baz, Plymouth
A good beach with great cliff walks and good pubs, but full of kegs!
 Lindsay, Plymouth
Can be a fun break to surf, best surfing the right hand side at low tide and the left at high tide. The swell breaks over the rocks on the left when the tide's coming in producing some hollow waves. It is good fun if you know what you're doing but stay away if you're a beginner! There's a nice inside section on the right at low tide, which also sometimes produces some nice hollow waves.
 Fletch, Polzeath
Polzeath is pretty good, I have been visiting this place for years, but it doesn't deserve five stars. Very often blown out in the summer although rarely rippy unlike Constantine it's a nice relaxed place to surf and there are always fit women on the beach... :-)
 Dave, Brighton
This place rocks! a great place to be all year round. It can go from slow and fat to out of this world anytime it likes. A truely amazing place!
 Woodie, Local
To Aled of Aberystwith and the others who complain of too many people. As one of the retards who cause him to break off early I should like to point out that the surfers have their own area. If they stuck within it they would not have to put up with us and the body boarders. I have been surfing Polzeath for many years and have often nearly been decapited by the moronic surfers who have no consideration for the rest of humanity. They have been the cause of a lovely family holiday destination being spoilt. Body boarders were here before them and frankly we wish they would go somewhere else with their bits of carbon fibre.
 Sally, Southampton
Polzeath is cool! I have been surfing there for the last 3/4 years. This was where I learnt to surf and it still throws up some good waves. The crowds are horrendous in summer, full of people who dont know what they are doing. But go at easter or any time in winter and you should get some nice, quiet!
 Mikey C, Bristol
I live in Mid Devon but Polzeath is my local spot as all through the summer and in the breaks between the school terms I camp down there it has quality waves and the only problem is all of the kooks they always get in the way and it is impossable to avoid a bit of kook bashing!!!!!!!!
 David, Crediton
Gets extremely crowded in the height of summer which results in frequent accidents (I saw the air ambulance 4 times in 3 days), but a good break with a nice wave to suit all comers. Polzeath is impossibly trendy, full of the pouting lithe daughters of the landed gentry going through their rock and surf phase. Best to surf early evening when most of the above are safely installed outside the Spar drinking cheap cider and the waves are relatively uncrowded.
 Ed, Putney
Polzeath is wicked! I have been surfing here from day one and it still throws up some surprises! The crowds are pretty awful in summer but just go at a different time. Some of my best surfs have been @ 10pm! For me this place is a classic wave!
 Mikey C, Bristol
A brilliant break in a brilliant place. I love surfing Polzeath, where i learnt, easy as pie. Faster than home, yey. Beware of the lobster line, dont catch your fins on it. Check out the cheesy chips, lurvley!
 Sophie, Westward Ho!
Situated to the north west of Wadebridge, Polzeath is a very popular beach and for many years was the Greenpeace clean seas surf competition site. This beach works when it wants to, although it does have a mind of its own and can in the morning be 1 foot and by late afternoon 5 foot pumping and clean. A good surf shop and plenty of cafes etc.
 Jason, lifesabeach.org.uk
Everytime I have checked Polzeath it is 2/3 the size of Fistral. Everytime I have surfed here it is a slow fickle fat wave full of kooks. Even newquay bay is better!
 Mark, Tavistock
This is a good beach for any standard of surfing, avoid the summer crowds in July and August. The best time is September wuth its warm water and good groundswells. There is a good standard of local surfers and remember everyone has to learn to surf somewhere so please be patient. Enjoy Polzeath and it will enjoy you.
 Simon Thomas, Polzeath
This beach has the best waves I have ever been to. Perfect for all. The waves arn't that powerfull but perfect for mucking about in the lineup. It has the best shops around. It tends to work best at over 3 foot with an offshore breeze. It is crowded in summer like Fistral. A good face of wave for doing dropknees and jumping off.
 Lloyd Dowden, Caerphilly
This is a class beach, one of my favourites. It's like Fistral but with half the people out in the line up. Watch out for old biddies and amateurs!!!! It works best from low to mid tide. Check it out!
 Dan, Bedwas
This is the beach that got me into surfing and bodyboarding. I had my first lesson here some 6 years ago now and I havent found a better break since. Each year it gets more crowded but you can still catch a perfect wave there in summer with nobody else on it. I am looking forward to when I go back there in the summer.
 Dale Hale, Fishguard
wicked beach the waves are brill at the right time.
 George, Northants
Polzeth is a fun wave when it works, try not to go in season as tends to get a bit busy!
 Jono, Plymouth
Pretty consistent, when it's catching lots of swell the waves are slow but fun, good for learners. They are only fast and testing once the swell goes overhead and then it is prone to being blown up. Like anywhere on the north coast it has its days not to miss!
 Will Hayler, Padstow
Can work when the swell is big and the winds are offshore producing some classic rides and a hard and fast wave. But a big swell can't often not be held. A smaller summer swell will bring the crowds with a slow wave but will be rideable and fun.
 Leroy Malone, Padstow
Wicked most of the year, bit crowded but loads of women, great!!
 Ed Walker, Sidmouth
Can be good and quite hollow, but the waves are often really slow which is good if your a longboarder. On a longboard this beach gives long smooth rides, but you may have to pull off sooner than you would have liked because of the wall of bodyboarders and retards. Last time I was there I estimated over 300 people in the water, it was a total zoo!
 Aled, Aberystwyth, wales
What a beautiful place with lovely people, The surf was great and I had a brill time.
 Rachel, Cambridge
What an excellent place with great swells and great shops! You have to go!!!!!!!
 Scott, Galmpton
The best out the bunch with a variety of breaks the greatest wave for all great surfers. Well done for giving it 5 star your correct!!!
 Nick, Haverhill
The best out the bunch with a variety of breaks the greatest wave for all great surfers. Well done for giving it 5 star your correct!!!
 Nick, Haverhill
I'm 16 and have only been surfing for a couple of years, but come here for a surf as often as I can. There's nearly always at least 2 ft surf, and it's usually quite clean. Plus great shops and the Galleon cafe does the best cheesy chips and hot chocolate!
 Hannah, Hereford
I have been surfing for 3 years and I have been knealboarding and bodyboarding there for years and I still do not get bored the waves are great with the right wind and polzeath tends to have reasonable waves when the wind is in the wrong place. The chips, cheese and onions in the Galleon cafe are great and the campsite next to the beach is great as well!
 Josh Combellack, Torpoint
Love the place. Surfing as it should be viz open to all irrespective of age, girth or ability. I'm afraid I've no time for the elitists who think they own the ocean. This sea is for us all, man. Respect it and respect the people who use it.
 Des Leslie, Glasgow
It's great I've been going all my life been surfing all my life and always enjoyed it !!!!!!!!!!
 Tom, Fair Oak
The surf is well good at polzeath but too many people!
 Rozie, Farnham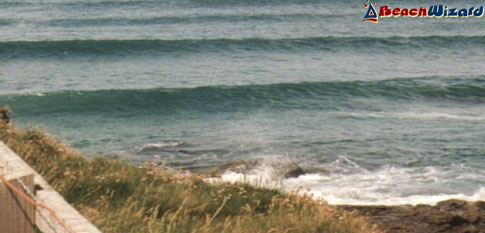 David George, surf98.com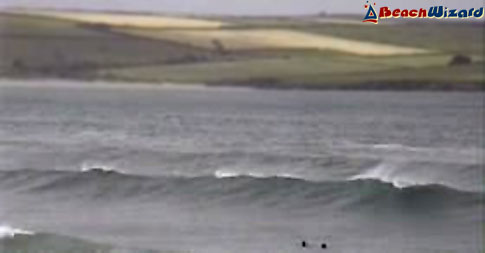 Lloyd Dowden, Caerphilly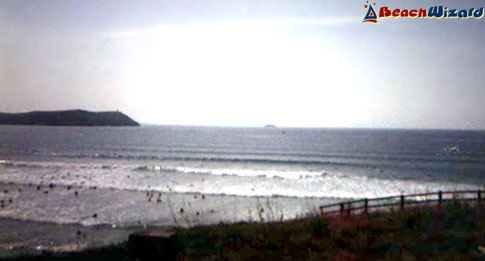 Luke Murray, Isle of Wight
Alexander Corke, UK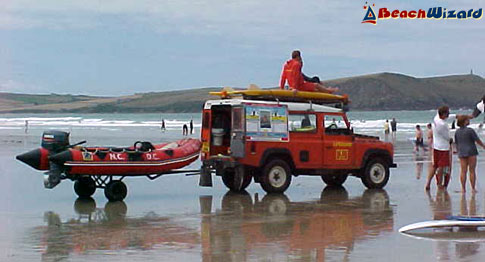 Alexander Corke, UK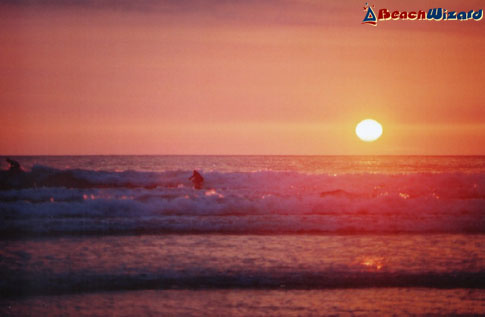 Allan M, Farnborough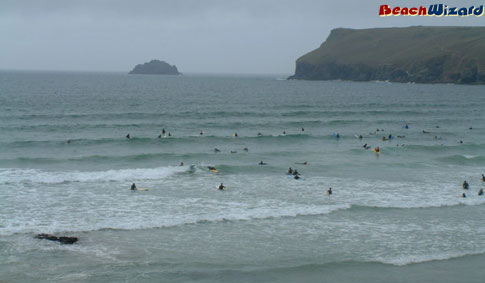 Andy Downey, Plymouth, UK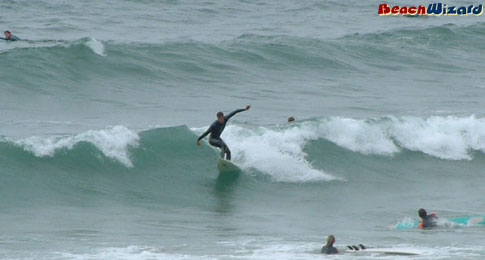 Andy Downey, Plymouth, UK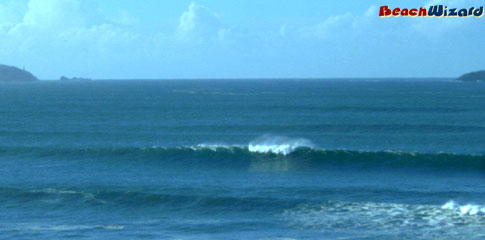 Chris Davey, Exeter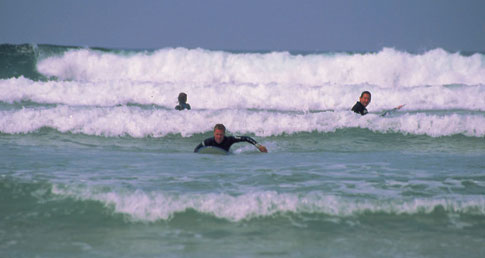 Matt Summers, UK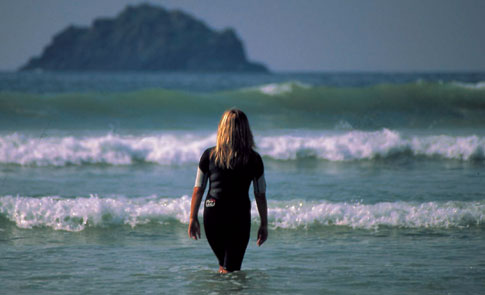 Matt Summers, UK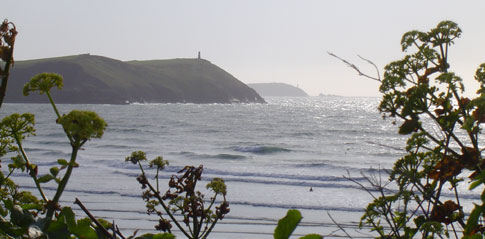 Smithy, Wadebridge