Black Rocks, Ireland 

BREAK TYPE:

reef

WAVE DIRECTION:

left

IDEAL WIND:

southerly

IDEAL SWELL:

northerly

IDEAL TIDE:

mid - high

HAZARDS:

rocks

AVERAGE WATER TEMPS:

8° - 14°

DIFFICULTY:

beginner

RATING:

4/5


Only surfable at mid-high tide, unless your name is Dangermouse. Provides a nice barreling section but needs a certain swell direction to work. Quite powerful over 2ft, easy jump off rocks to very close lineup. Not recommended for beginners.
 Paul Dowey, Lurgan
Black Rocks is a purnickity bugger it needs a good groundswell and ideally needs a light south easterly wind. It very rarely works properly but when it does it is fuckin' great wave. Don't be fooled by the rock jump it can be very sketchy, it is better to paddle out at the channel in front of the outflow and paddle across.
 Hamy, DaPort
A sick little wave only gets really good on a handful of occassions although a great place and the jewel in the crown on the north coast especially when the tides are right and the winds are southerly and it is a building swell it gives a nice take off and a shallow and launchable end section... we used to own that place!! Respect alcatraz!
 Sci, Port
My local break and favourite wave in the area (when it works). Handy rock jump to get out back but requires ball to do so in big swell.
 Beefner, Portrush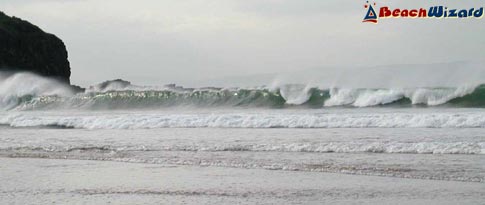 Gary Burrows, Portrush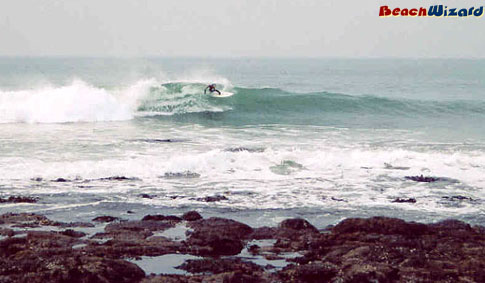 Annemarie, Europe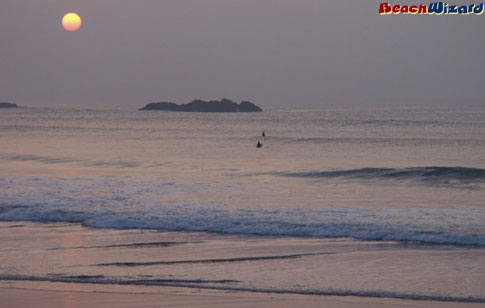 Jonathan Beamish, Ireland