Portrush, Ireland 

BREAK TYPE:

beach

WAVE DIRECTION:

various

IDEAL WIND:

all

IDEAL SWELL:

northerly

IDEAL TIDE:

all

HAZARDS:

crowds

AVERAGE WATER TEMPS:

8° - 14°

DIFFICULTY:

beginner

RATING:

5/5


The East strand. Man these waves can be so heavy when it's on! It breaks so hollow about 3 times a year and holds really big swells when everywhere else is maxed out.
 Paul Dowey, Lurgan
A small circular sandy bay. Waves can be good but usually medium. Excellent facilities and a surf shop near. Crowds on beach.
 Jason Blean, Belfast
East strand is an excellent wave in winter. A large French style hollow beach break that holds swell up to 12-14ft. A very fast wave with a heavy wipeout. If it is very big you can paddle along harbour wall at right of break.
 Sha, Bundoran
Some really far out waves when they come but can be hardly ever. The only real hazards are spides who try to act hard and call you hippies. They go about in groups looking for fights. WATCH OUT. The surfing is rarely good. Overall lots of spides and horrendously crap waves.
 Thomas McCrudden, Crumlin
Portrush consists of two beaches, west and east strand. West is mostly shapeless with waves without much of a punch. When the big autumn swells roll in you have got to check out east which holds big swells beautifully. This place can be world class.
 Brian, Belfast
The picture below shows the East Strand, everybody should know that. The west is the one at the harbour. The waves at the east are excellent in autumn and winter. When the swells up, the waves are huge-about 8 ft and they have a radical punch if you wipe out. The west beach hasn't got much of a kick in the wave. The east is undoubtably the best.
 Marty Mc Alister, Portrush
Summer time, one is taking a gamble with west as it is less consistent but in the winter both east west and white rocks prove to be heavy with a good right to left break. Good bars, night life and two fantastic surf shops, Portrush is a good choice for a winter surf weekend.
 Paul Brennan, Belfast
the picture below shows the WEST strand in Portrush. It is a more mellow wave than the east strand but works much more often. There is reef beside the cliff which holds 6-8' and is hollow but doesn't work that often and is shallow.
 local sponger, Ballymoney
East the beast, sleeps all summer and awakens with fury in the Winter.
 Hamy, lo-cal
The West Strand is not a bad beach break but can get very crowded in the summer. It is a shit break in the winter as it's always on shore and messy. I'd give the beach 6-7 out of 10.
 Gareth Hamilton, Ballymena
That's the biggest pile of shit ever! Sayin' that you live in Ballymena and hardly come down you don't know what it's like in the winter and the fact that you never surf when its above 2ft!West is far better in the winter as it picks up far better swell! Had to be said!
 Eoin Murphy, Portrush
The west strand is where the bodyboarding waves are. There are also some really heavy breakers which really hurt. Some af the wipeouts are amazing!
 Richard McAuley, Ballymoney
Although I am not a surfer, I have spent many years kayak surfing on the North Coast. West Strand, when it is pumping, hold an awesome wave. With a soft southerly breeze anda good low lying south of Iceland, the surf here is as good as anywhere in Ireland. Waves 6-8 ft are not that uncommon. Don't totally rely on the Trogg Surf Report. I have traveled down for an evening paddle on spec, and have had some of my best nights ever. Like any other beach, hitting the good surf on the West Strand is a matter of luck and being able to read the weather yourself. A beach I would recommend for all levels of surfing ability.
 Kev Halus, Eglinton


Local Sponger, Portrush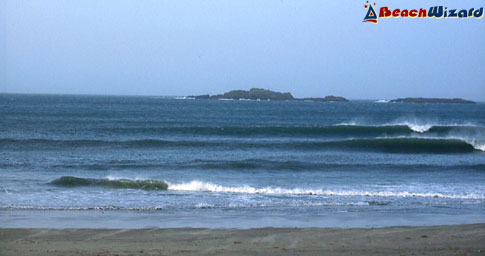 John McCurry, Ballymoney, Co. Antrim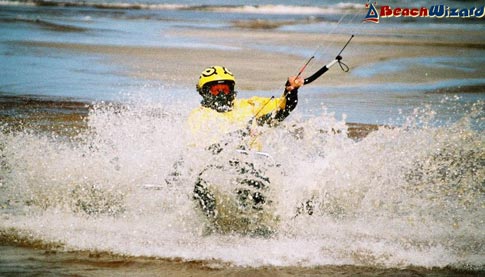 John Craig, Ireland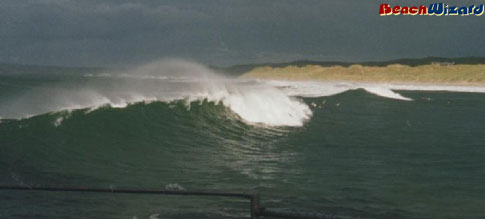 Paul Dowey, Northern Ireland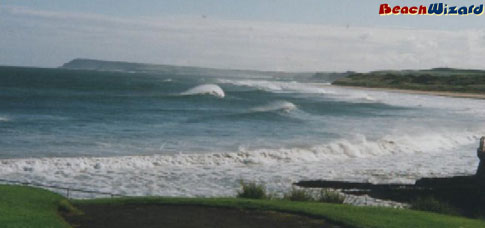 Paul Dowey, Northern Ireland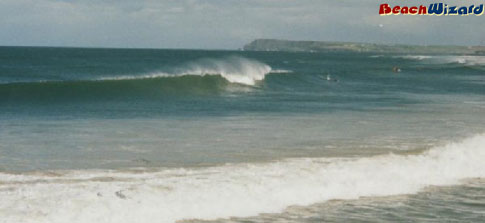 Paul Dowey, Northern Ireland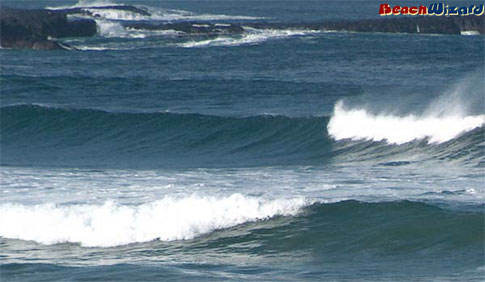 Yoda, Larne Co Antrim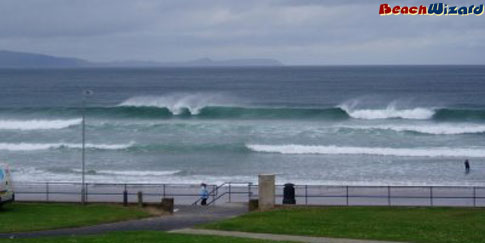 Celia and Patrick, Sheffield