Carrapateira, Portugal 

BREAK TYPE:

beach

WAVE DIRECTION:

various

IDEAL WIND:

south easterly

IDEAL SWELL:

westerly

IDEAL TIDE:

all

HAZARDS:

rips

AVERAGE WATER TEMPS:

14° - 21°

DIFFICULTY:

intermediate

RATING:

5/5


I was there in September. Sick 8ft hollow swell on the point with the beach break working (steeply) on the low tide. The best ride of the weeks holiday around the area by far...
 Abajab, London
As a learner, I found this beach to be fairly good (f you don't mind surfing white-water). On the two days I visited it was BIG, but too gnarly. I saw some talented surfers shaking their heads and heading for the bar. I went out anyway, but only in the shallows. It was blown-out and hard to stand-up close to shore because of the tear-your-legs away rip. You need to be extra careful in the middle of the main beach because the waves cross over and get very messy at high tide. I've been told it's top-notch in Winter, but if you're crap like me, Arrifana might be a better (if more crowded) bet.
 Mike Gwyther, Sheffield
Nice beach, pretty chilled with a great cafe. Waves were a little bit gutless but mellow and we had some great sunset surfs. There is often a weird mist that hangs a few miles of the coast like a massive bank. If it starts to get misty around then get on the beach sharpish as its totally disorientating. I surf, dive and sail so I am in the water most weeks and I thought I would be ok. I got lost and ended up taking off into a huge cliff about a mile from where I thought I was with no beach in sight. Scared witless!
 Coffeegrind, London
Here you can have a peak to yourself. This place goes on for miles and if you get too tired from the surf, theres a nudist bit down the far end of the beach! As for surf, theres a left peak off the cliff that can reel and a little further down a fairly consistant A frame. As there's very little wind in the Algarve, even in the winter, any swell will usually be clean!
 Gaz, Plymouth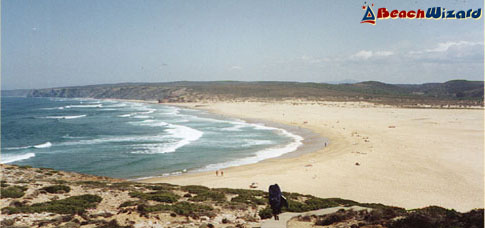 Gav, BeachWizard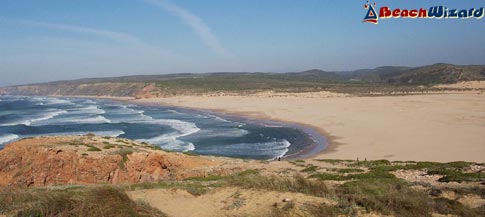 Berni, Europe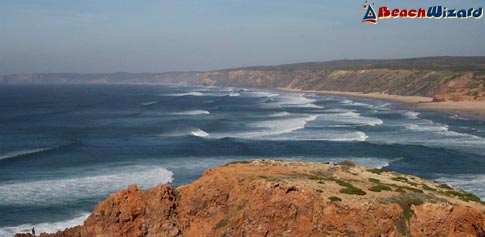 Berni, Europe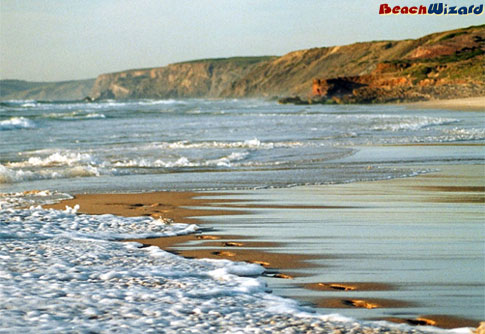 Tom McKay, UK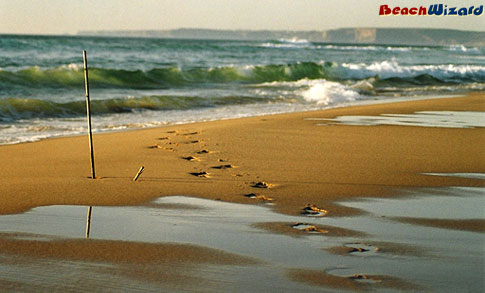 Tom McKay, UK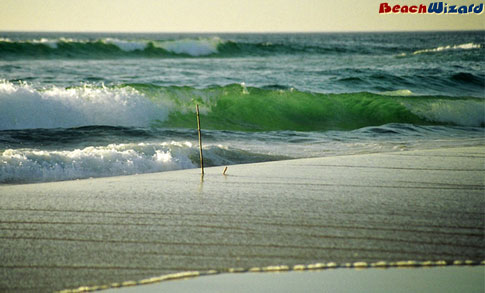 Tom McKay, UK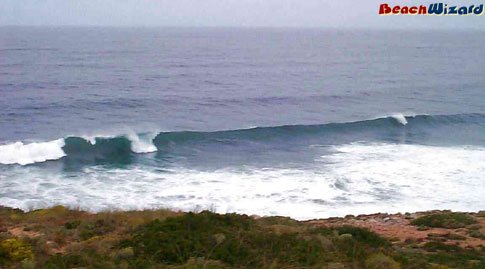 Stevo, UK