Tonel, Portugal 

BREAK TYPE:

beach

WAVE DIRECTION:

various

IDEAL WIND:

north easterly

IDEAL SWELL:

south westerly

IDEAL TIDE:

all

HAZARDS:

rocks

AVERAGE WATER TEMPS:

14° - 21°

DIFFICULTY:

beginner

RATING:

4/5


Saw this goin' off In mid June 03 and was pumpin on a med. North swell wrap around. Some body boarders were hoggin' the best spots and the rips were awful. Nice 4-8ft faces but it closed out a lot and those rocks certainly don't help. Beliche was a fun 2-3 ft round the corner so surfed it with about 4 others (a crowd). The tide for Tonel? Ask a local...
 Stevo, Bury
This beach picked up a swell when most others were poor or windswept. Only a brave man would ride at high - due to the rocks but worked well at low. A favourite with the locals. The wave was not particularly big, maybe 4-5 feet but that was the same for all beaches i surfed in september 03.
 Wayne, Rugby
My first real experience of big waves. Back in February '93 myself and my best friend Joao Melo turned up at 5am to be greated by a 9 foot high wall of water. I got in and surfed like a man possessed! One of my best sessions ever!
 Richard Bumford, Worksop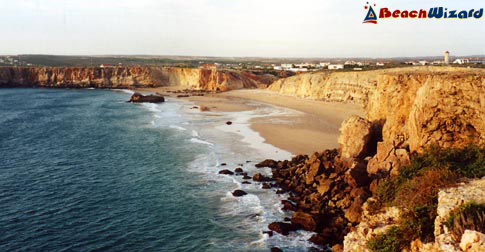 Gav, BeachWizard

G, Dublin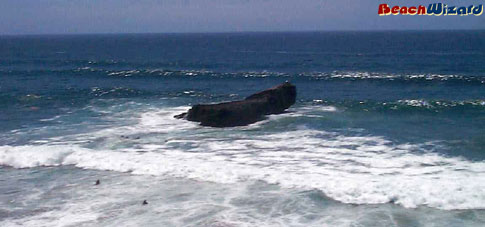 Stevo, UK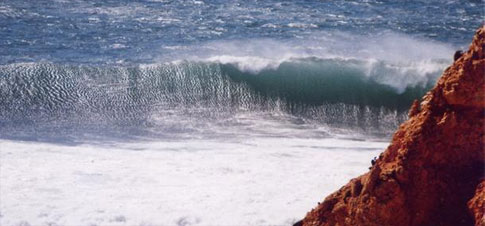 Trevor Hamilton, Derbyshire, UK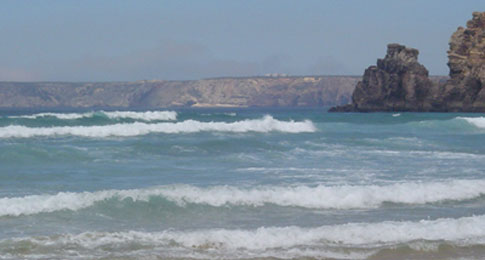 Jorge Romero, Barcelona