Rhosneigr, Wales 

BREAK TYPE:

beach

WAVE DIRECTION:

various

IDEAL WIND:

north easterly

IDEAL SWELL:

south westerly

IDEAL TIDE:

all

HAZARDS:

rocks

AVERAGE WATER TEMPS:

8° - 16°

DIFFICULTY:

beginner

RATING:

2/5


Picks up more swell than any of the other Anglesey beaches - lefts and rights - mellow wave, not too steep - rips are not too bad - probably the best spot on Anglesey!
 Ian Taylor, Hinckley
Not a very good wave, slow and never hollow. Good for beginners as it can't handle a swell bigger than a 4 or 5 ft. However on rare days a good shorey can be surfed at high tide breaking heavy and fast in shallow water. Also if the swell is bigger than a proper 2ft then venture south and you may come across a decent reef, and on occasions a perfect right breaking on sand.
 Hen, Llanallgo
My local break, there are no crowds and can get big and washed out, but you must watch out for the canoeists (no regard for surfers). Not ideal but best we've got.
 Bill Abbott, Pentraeth, Anglesey
Rhosneigr is arguably the best spot on Anglesey, the waves are usually half a foot smaller than in Hellsmouth. Breaking over sandbanks the surf here is safe and never gets bigger than 6ft without being storm surf. The wave is a right, rarely barrels
 Henry, Benllech
Fat and sluggish wave, longboardable put poor on short board. When it's good here there are much better spots to be had.
 Slacko, North Wales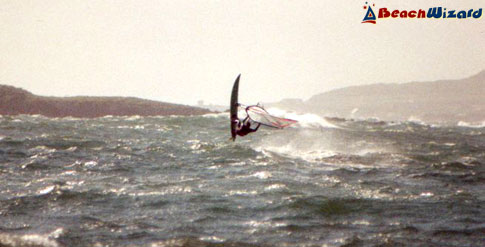 Mark Hammond, UK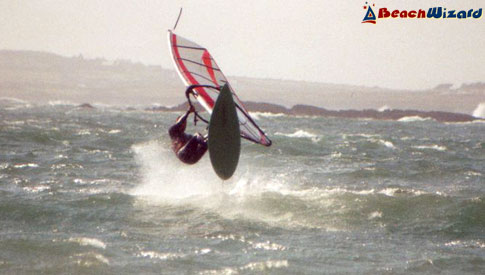 Mark Hammond, UK