Croyde, England 

BREAK TYPE:

beach / hollow

WAVE DIRECTION:

various

IDEAL WIND:

easterly

IDEAL SWELL:

westerly

IDEAL TIDE:

all

HAZARDS:

rips / crowds / rocks / local attitude

AVERAGE WATER TEMPS:

8° - 16°

DIFFICULTY:

intermediate

RATING:

5/5


Good if you like sewage outlets, crowds and rips... but keep going there as it keeps you off my break.
 Tom, Sigford
5/5! This spot gets epic what are you on about no crowds? Good take of and fat walls. I love this spot watch out for the rocks though and don't wipe out.
 Tom, Dorchester
This is so crowded I got hit on the head by a frisbee while paddling out and then run over by an inflatable. It's a bloody zoo complete with a serious sewage problem. Has a good wave but is way too crowded.
 Charlie, Bournemouth
Only good in glassy medium swell conditions at low tide. Ridiculously overcrowded. Not a good place to learn-nearby beaches a better bet. 2/5.
 Tom Moore, Braunton
No way guys, OK it gets a crowd but sewage is going to be improved with a UV plant. It can get some epic days and it's such a better atmosphere than your localised shitty breaks.
 Jake Gregory, Bristol
I have been pissed off so many times at Croyde mainly by the influx of crowds. Try getting in for a set before 8:00 especially in the summer. But when it rips it can be better than Fistral and could be classed as one of the top breaks in England.
 Pete Cox, Travelling surfer
I've discovered the true meaning of surfing in North Devon, I've taken up longboarding at Saunton I don't no what I was doing round at Croyde all this time.
 Jools Mathews, Croyde local
Absolutely fires. only for the experianced. localism. Beware, ha ha ha ha ha.
 Ben Hugh Murfet, Croyde
The best spot I have found in the South West. On a good day Croyde rips. It is crowded, but more experienced surfers won't find too much company out the back on a good day because frankly, the likes of me won't be able to get out there! Nearby Puts is a mellower break and Saunton, though I haven't surfed it, looks like a longboarders paradise. The village of Croyde complements the whole scene with a fantastic laid back atmosphere, cracking pubs, more eye candy than you can shake a stick at and the perfect way to unwind after a perfect day surfing.
 Ed, Putney
Sewage... UV may kill the bacteria but you still have the gross stuff floating around. The sooner they stop pumping into the sea the better. It is stupidly crowded as well, with parents not looking after their kids. On two occasions I have had to drag kids out of the rips that start as the tide goes out. Go along the coast a little, or get here early. Unfortunately nature has done its stuff here to create good waves but we have come a along and screwed it up!
 Jonah, Taunton
This is my home break along with Saunton. It deserves an easy 5/5. The best beachbreak in the UK and world class at low tide. It beats Fistral by miles.
 Ashley Braunton, Barnstaple
Instead of whinging about the crowds go when they are not there like outside of the school holidays or early\late in the day. If you are serious about your sport this isn't an issue because Croyde has an excellent beach with really reliable conditions.
 Raggy, Marlow
Croyde, as all of Britain knows, is a class set up that can alternately offer waves ranging between atrocious and world class. Unfortunately this variation means it suffers from crowds who either don't know their limits and exaggerate their ability, or surf there for the image regardless of the waves. To reduce the pressure in the line up travelling surfers should explore elsewhere for their own good as well as the locals.
 Jim, Barnstaple
The best break in the whole of England! Sick pits! What more can I say? ...Oh yeah... too many tourists especially over summer!
 D. Lumsden, Croyde
Crowds?? Come to east coast of Oz! Awesome wave with plenty of options. I had it almost to myself many times in the winter with 2-3 mates. As good as I've had anywhere. A great town, friendly locals (and how good are the bargirls at the Thatch!). Kicks Fistral!
 Jaffa, Sydney
Good at all tides. Pity about the attitude in the water....
 Tim, Exeter
Oh dear.....I may never visit Croyde now. That will please the 'locals' though. Please remember that living near a beach makes you privilaged to surf at will! It does not make you the owner of the sea, so respect other people trying to enjoy the same sport you love. The 500 mile round trip I have to take to Fistral twice a month to try and get better at the sport I love makes me 10 times more comitted than people whinging about 'tourists' yet finding it difficult to walk 10 yards to the beach in case their tenth ride of the week might be spoiled by people that are there just to love learning to surf. Dont forget that we all would like to live close to the sea but what sort of overcrowding would you find then? Respect the fact that when we are gone you can carry on. Get a dose of respect for others. Above all respect the wave god and he will always deliver! Enjoy surfing!
 Bobetski (AJ), Rugby
My favourite break in England. People who complained of over crowding should try it out of the holiday season as the waves are better and the crowds have gone. You just have to look at the photos posted to see what croyde is capable of.
 Adam, Exeter
It receives some great swells. Can be busy at times but go out of season to avoid the crowds.
 Tom B, Harpenden
Croyde is a good beach for experienced surfers, this is because tends to be crowded with little kids and has powerful undertow so beginners beware, other than that on good day croyde is excellant surf!
 Ollie, Leicester
Good shape, easy paddle. If all you brits have to worry about is the crowds then focus on surfing, you will get a wave. Less excuses as it is not all that crowded. My favourite wave in the UK.
 Dan, Sunshine Coast, Australia
Saunton, Croyde and Putts all within paddling distance of each other. What more could you want? Want to chill? Go to Putts. Want to rip? Go to Croyde. Want to Longboard? Go to Saunton. Want to moan? Go home.
 Alex B, Bristol
Jesus, what a bunch of moaners. As someone new to surfing over the last couple of years I love Croyde, so it's busy in the summer, get up early or go late. If it's good I drive 550 miles round trip to enjoy it. The camping in town's great, the pubs are fantastic and my kids love the dunes.
 Ian, Hitchin
Croyde is one of the best spots in the UK - and by Croyde I mean Croyde/Saunton/Puttsborough. Three great beaches all within striking distance. On top of all of that Croyde itself is about a million times nicer than Newquay, which let's face it is just naff as hell with its lines of crappy B&B's and amusement arcades. Oh yeah - and I'm a London surfer - so what...You're welcome to visit London next time the swell is good here - I won't get local about it... Peace x
 Andt, London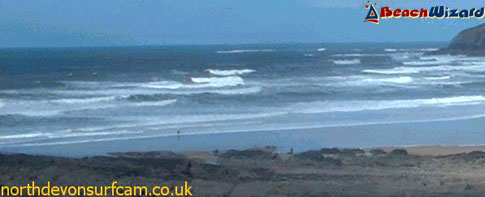 SurfyBloke, northdevonsurfcam.co.uk

Lewis, ridingzone.com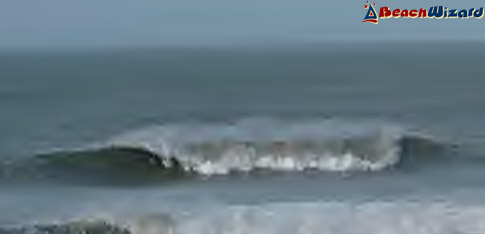 Sophie Hellyer, Westward Ho!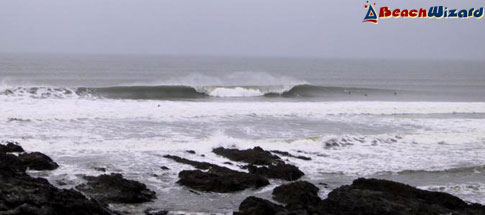 James G, Devon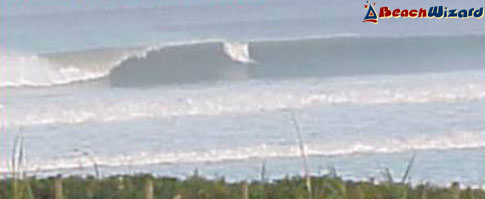 James Wright, Bristol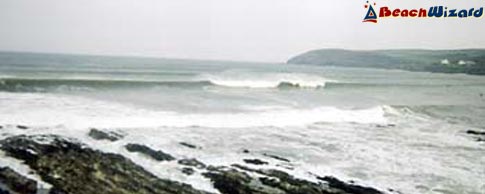 Kim Visser, Holland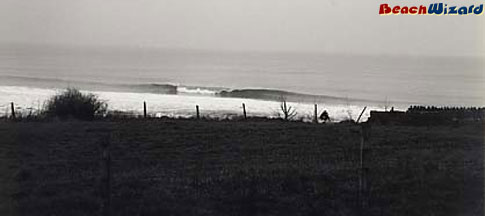 Steve Perryman, Sydney, Australia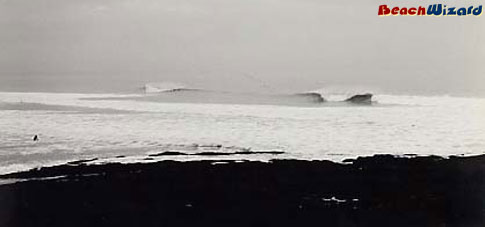 Steve Perryman, Sydney, Australia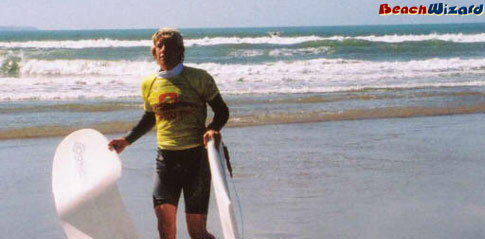 Eddie wilson, UK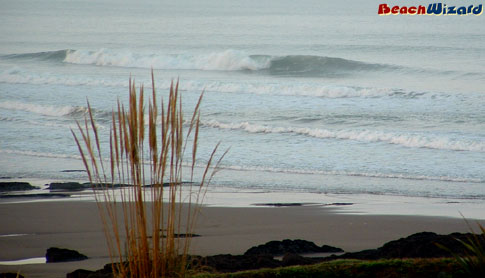 Alexander, UK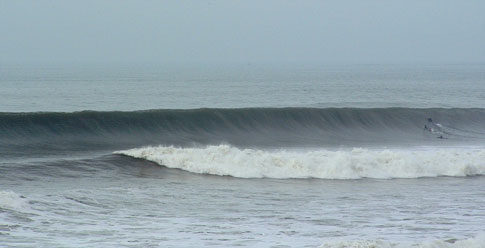 Alex, Braunton

Tom Wallis, Exeter