Scarborough South Bay, England 

BREAK TYPE:

beach

WAVE DIRECTION:

various

IDEAL WIND:

south westerly

IDEAL SWELL:

north easterly

IDEAL TIDE:

low - mid

HAZARDS:

rocks / crowds

AVERAGE WATER TEMPS:

6° - 12°

DIFFICULTY:

beginner

RATING:

3/5


South Bay is an excellent longboarding wave. With long rolling peaks. It is a busy beach at the weekends with a great surf shop on the cliff. It usually picks up a little less swell than Cayton or North Bay.
 Simon Cross, Scarborough
I had my first surf at South Bay and thought it was FANTASTIC!
 Chewbacca, Chumpville
What a mellow break! It is always bigger than South Bay with a better choice of peaks and a good bunch of local lads always ready for a bit of banter. Watch out for the kelp and the seals, nasty little buggers when thay want to be!
 Crookie, No-Where-Ville
The place to go when there is a northerly swell and the north winds mess everywhere else. The problem is that everybody knows it too, so be prepared for some drop in action from just about every form of buoyancy aid known to man. Check out the sinister subterranean parking lot too!
 Adam Potter, Yarm
Personally I prefer the slipway to the beach there's always free parking a good bunch of muckers and a gradiant of about 1 in 4!
 Geoff, Scarborough
South bay Sux!! Get a Map... Pick any place within 20 miles, go there instead! It's only redeming factor is the Shelter from the northerly winds.
 Sie, Scarborough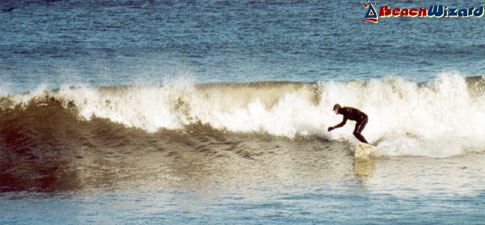 Adam Potter, Yarm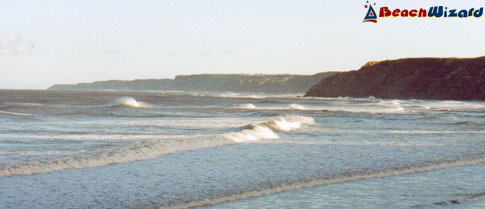 Adam Potter, Yarm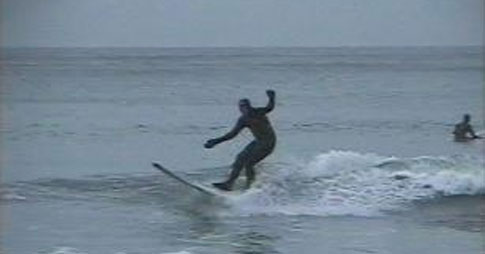 Stuart, UK