Cayton Bay, England 

BREAK TYPE:

beach / reef

WAVE DIRECTION:

various

IDEAL WIND:

south westerly

IDEAL SWELL:

north easterly

IDEAL TIDE:

mid - high

HAZARDS:

rocks / rips

AVERAGE WATER TEMPS:

6° - 12°

DIFFICULTY:

intermediate

RATING:

4/5


It is a long walk down the steepish path and parking can be a pain. It's worth it when conditions are good though.
 Adam Potter, Yarm
I had some good times surfing at Cayton. The people are generally pretty laid back, though the woman in the shop seems to have a particular dislike of neoprene clad wave sliders. The showers are well worth the money... especially when your freezing your pills off after an epic half hour surf, 4ft onshore hell mess on Christmas day. Lets hope we don't spoil it for each other.
 Henry, Otley
I've been quite a few times now since I moved up from Cornwall and it is pretty good. The locals tell me that on a good day it rivals Australia. Anyway if you're desperate enough any wave starts to look good so have fun.
 Nick Hobbs, Pocklington
Big left starts at 6' on the rocks. Situated at the north end of Cayton Bay. Accessed by a steep muddy path at the top of the hill. If you don't want a long paddle and a big fat fast left stay on the porch.
 MAC, Florida, USA
This was the first beach I ever used a longboard and thought it was fantastic. A good stretch of beach so it is easy to find a good spot and the waves were a constant 3 to 4 foot. Parking you have to pay for which is good as it keeps the idiots away, well worth a look!!!!
 Garry Siddle, Doncaster
This is definitely one of the best places I have surfed, I would recommend this beach to anyone in the north.
 Andrew Aldred, Manchester
This place is class. I came here for the first time when I was fourteen and got a nasty bout of neuralgia. Moral: Where a hat if you can, it's chilly. But like Thurso, this can churn out a fantastic barrelling wave and in the autumn you can have the place mostly to yourself. Lovely locals and well worth a tank of petrol.
 Jonathan, Exeter
I went here with my boyfriend a few weeks ago. I don't surf but the beach is nice and it doesn't get too busy. The waves were 3 to 4 foot and my boyfriend had a great time! Definitely worth a visit!!
 Emma Burkill, Doncaster
After paying for parking (£2) there are free hot showers courtesy of the Surf shop situated at the top of the cliff. This break can be surfed during all stages of the tide under the right conditions, with a "bay enhancement effect" usually making wave height slightly larger on smaller days.
 Lawrie Capon, Cawood
Can't complain about 3 hot showers with only one miserable woman to put up with. Makes the most of any swell but not always the cleanest.
 Olly, York
If you can only make it to Cornwall once a year, you can't complain about Cayton. On a good day the surf can be excellent and unlike Cornwall no screaching kids will get in the way!
 Catherine, York
Cayton Bay is a fairly big beach, it always seems to break better at the pumphouse and bunkers. Well worth a look. The guy who owns the land for the carpark is a bit of a muppet though!!
 Johno, Plymouth
The summer surf over the past couple of years has been the best I've seen for years
 Carl, Cayton bay
I think Cayton is fuckin' brilliant, had some superb waves there. Don't no how the shop keepers get away with it, they should be in an old fogies home and not behind the counter of a surf shop!
 Dave Horn, Filey
This beach was great for me as a beginner, the waves were small but clean. Hiring stuff is a bit of a rip off tho: the mean woman charged me an extra seven quid for 15 mins over time!
 Sal De Bain, Leam Spa
Got to defend the 'fogies'. Their forecasts are usually spot on. They might not be teenagers but they seem to know how to read the pressure systems better than a lot of their contemporaries.
 Garry, Maltby
I thought the rumours about Yorkshire were a load of rubbish. Cornwall is pretty slack so the East coast must be rubbish, right? WRONG. My girl is from Scarborough. Of course I take my board up everytime. I tell you what, the east coast beats Cornwall regularly. The breaks we have to rival Yorkshire work very rarely. I would argue that Yorkshire has the biggest concentration of world class reefs in Europe. You can regularly go out and get a barrel you could park a van in, break a board or kill yourself. The locals are the best going. If you have a contact, you will find out where the best reefs are. Forget that rubbish about a long continental shelf, Yorkshire has some amazing slabs which no Australian or Hawaiian would tackle at times. It really is that good. The beachbreaks are good also. I broke my board at South Bay and it was overhead and tubing, when I got out of the water, a bloke offered to fix it. The people up there and the surf are great. The water is VERY cold often, cheers chaps. You could continue with your small mind thinking it is naff because it's on the East Coast. It makes Porthleven with its zooed out aggro look like a waste of time. I really have maximum respect for the locals.
 Stu, Cornwall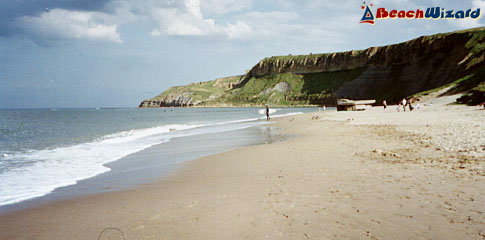 Gav, BeachWizard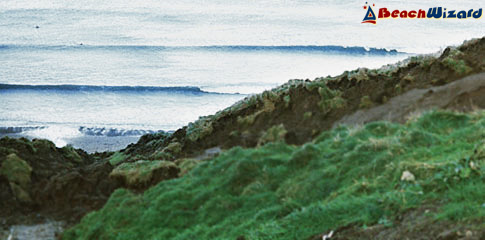 Simon Cross, Scarborough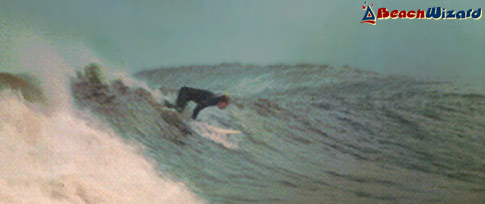 MAC, Florida, USA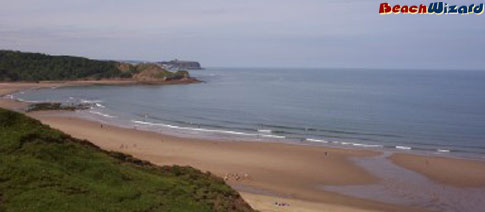 Ken, Sheffield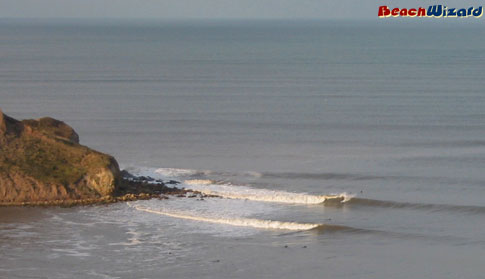 Jus, cheekeemonkeesurf.co.uk