Highcliffe, England 

BREAK TYPE:

beach

WAVE DIRECTION:

various

IDEAL WIND:

north easterly

IDEAL SWELL:

south westerly

IDEAL TIDE:

mid - high

HAZARDS:

none

AVERAGE WATER TEMPS:

7° - 15°

DIFFICULTY:

beginner

RATING:

3/5


On its day Highcliffe can get really good and due to its location it always picks up more swell than Bournemouth, apart from SE swells but these are always super clean. It seems to work best on a SW windswell as a big SW groundswell tends to close out.
 Matt, Lymington
I surf here all the time and have to disagree with some of the posts below! Highcliffe is a tricky wave to score good when its on... the tide tends to be the biggest problem. Low tide isn't worth it unless it's in the 6ft category and that dont happen much! I think its best with a W wind and a SW ground... this will produce a rideable RH wave off the main groyne.... most big groundy's just close out!
 Battered Phil, Highcliffe
Highcliffe can be a great beach break when the wind and tide are right, I have surfed Highcliffe for two years now and when you get the right wind near the outlet pipe you can get some nice waves. I find the best time to surf Highcliffe is a day or two after a big storm as it blows out very easily.
 Ryan, Barton on sea
Last winter I witnessed some classic days. There's a good right off the last breakwater going east. Farther east towards Barton can have good peaks on it's day. Cross shore currents are bad on westerly winds.
 Bev, Christchurch
A long stretch of beachbreak with numeous peaks mainly rights.Can be excellent on a well lined up clean groundswell. Picks up way more swell than breaks in Bournemouth Bay.
 mc, New Forest
I was at a sailing event here once and was amazed to find the point outside the river mouth was peeling off ata bout 2 foot, I didn't have a board so I surfed it in my boat, I've only been once but I bet it has potential!
 Tim, Newquay
If you catch Highcliff on a good day and know which groyne is breaking best it is better than Southbourne. But due to location Highcliffe blows out easily.
 Nick Broom, Highcliffe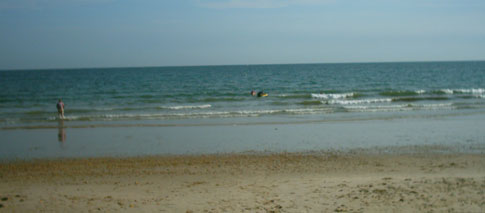 Robbo and Mikey, Berkshire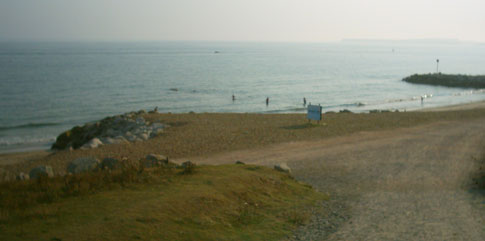 Robbo and Mikey, Berkshire