Bigbury Bay, England 

BREAK TYPE:

beach

WAVE DIRECTION:

various

IDEAL WIND:

north easterly

IDEAL SWELL:

south westerly

IDEAL TIDE:

all

HAZARDS:

none

AVERAGE WATER TEMPS:

8° - 16°

DIFFICULTY:

beginner

RATING:

3/5


The beach has a shower toilets and a cafe but the surf is not great. however it is next to bantham and the nearer the river mouth you go the better the surf.
 Matt, Totnes
Review #1 has not got it on a good day. At 4-5 feet, low to three quarter tide there can be an excellent left hander off the rocks, serious walls and speed. A local crew but friendly.
 tjenkins, Exeter
What a piece of poo! Very much like Bantham it sucks ass. I've had a few good surfs there but it never gets powerful or hollow enough to get nice and deep, dont go, keep all your trips to the north coast.
 SpiNNeR, Dartmouth
Not as consistent as Bantham or Challaborough but at mid tide can create a fast steep wall breaking off the rocks towards the rivermouth. Can closeout a lot but get it right and there's a lot of fun to be had. Easy paddle across river to Bantham.
 Joseph, Totnes
This beach is just the other side of Bantham, just across from the river Avon. It needs a bit more swell to work than Bantham but when it does you often get a longer ride. If the sand banks have formed correctly from the river you can get a really nice fast breaking right. I have had 300 metre long rides here. However windsurfers do frequent the beach.
 Aaron Suppel, Plymouth
Could all the Kooks who surf at Bantham, Challabourough and the rest of South Devon please go to Bigbury, its really, really, really good - honestly. You can get some great trims here, rip the curl, and quik the silver if you like, I've even seen someones Mum get a green room here!
 J.T, Bantham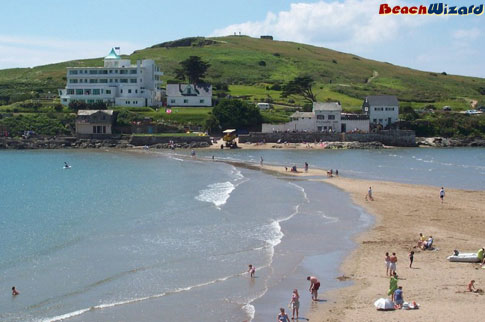 Stef Hubbard, Derbyshire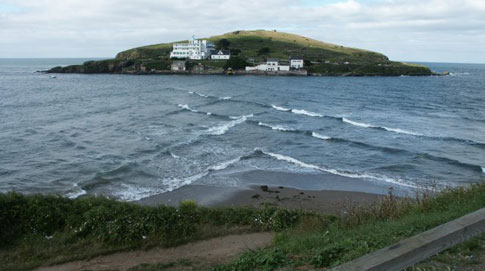 Duncan McLennan, Somerset