Widemouth Bay, England 

BREAK TYPE:

beach

WAVE DIRECTION:

various

IDEAL WIND:

easterly

IDEAL SWELL:

westerly

IDEAL TIDE:

all

HAZARDS:

rips / crowds / kooks / rocks

AVERAGE WATER TEMPS:

8° - 16°

DIFFICULTY:

beginner

RATING:

2/5


Great break to go Kayak surfing but often gets a bit crowded out with board surfers. live and let live.
 Goatboat, Brighton
It's is one of the best places to surf in upper north cornwall, but over the last few years more and more tourists are coming and also lots of kayaks go there which is very annoying. Top surf though.
 Oliver Morris, Badgworth
Has both left and rights, gets crowded in the summer and good water quality. The bay has a good reef to the right called Salt House. Widemouth often has rideable surf that isn't bad, I often get stocked there. It's worth a trip.
 Simon J Edwards, Bude
Has dangerous submerged rocks but is a good mellow wave. Too many surf schools, tourists and canoes really ruin this decent break.
 Charlie, Bournemouth
Lefts and rights it's your choice. Just east of Widemouth is a good reef called Salt house. It pitches nicely and is uncrowded.
 Johnny P, Plymouth
A reasonable break but Croyde is better and not too far away. Surf Schools spoil the spirit of the wave, and beware for poor water quality.
 Nathan, Ringwood
I surf all over Cornwall most summers. Widemouth for me is one of the best breaks in the county especially in the summer when there are crouds simply bcause of the sheer width of the beach. It can get big, and the waves stay clean.
 Peely, Kimbolton
The first time I surfed Widemouth it was 2-3ft and glassy! Beautiful wave but does get crowded spongers, surfers and goat-boaters! An excellent wave on the whole.
 Paul, Bournemouth
It has its days but on the whole it is quite weak and has few sections. Definitely more of a stand-up wave. Lots of learners, canoeists and aggro "locals".
 Sponge, Bude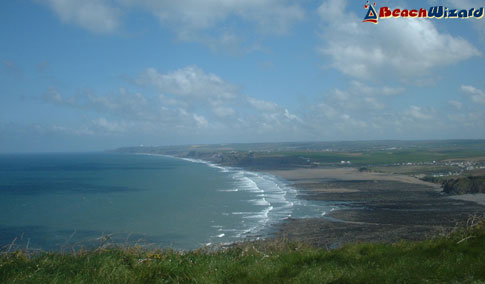 Pez, England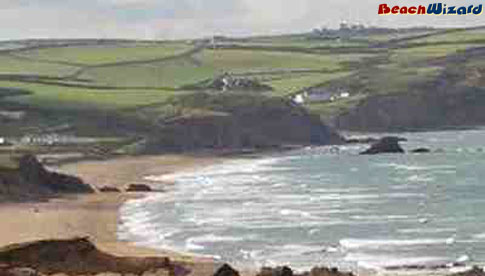 Dave, The Bay View Inn